Best Practice | By Trevor Roberts | Read time minutes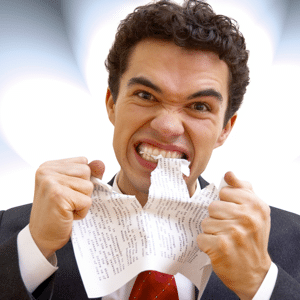 We all want to deliver successful projects. That's why we became project managers, after all. But sometimes the right thing to do is to stop a project. When is this the right choice?
1. Too Expensive
Maybe the costs weren't estimated correctly at the beginning. Maybe a supplier has hiked their prices dramatically. Maybe it turns out you need more people working on the project for longer. Whatever the cause, sometimes it turns out that a project is going to cost too much, in terms of money, time, or staff. If your project starts moving in this direction, you should consider recommending spiking it - better to stop the expense now.
2. Not Good Enough
This one is trickier. One of the possible responses to the fear of a project costing too much could be to try to have the project do less. Sometimes this is a sensible response - cut out the extras, leave only the vital parts. But if this goes too far, and you start reducing the costs by cutting so much that the project starts to become useless, then it's time to stop the project.
3. Competitor Beats You
If you're working on a project to make a product for the marketplace, you need to keep an eye on what the competition does. If you are trying to be first to market, but get beaten by a competitor, you need to re-evaluate the position. Will the product you produce be able to compete? Do you need to improve the quality? Perhaps the cost of continuing no longer makes sense when compared to the possible returns. It may be time to stop the project.
4. More Important Project
You're doing the project for the business - you are trying to make sure they get a benefit. But for the business, it's about getting the most benefit for the money they are spending. And sometimes that means the resources being used on your project will give a better return on a different project, and the project gets stopped.
5. Changed Business Plans
This one is more general. A business can undergo many changes in its lifetime. And sometimes such a change could involve a dramatic change in their business plans. Your project may be excellent, with a great chance of financial return - but if the business has decided it wants to change which markets it is involved in, then it still may face the chop. Ultimately, the business gets to decide what projects it wants to do.
---
Trevor Roberts is a project manager who runs his own project management consultancy, working with business and government to help deliver successful projects. He is passionate about project management and its importance in helping organisations achieve success. He is continually learning more, and passing on what he has already learned to others through his blog www.ProjectManagementGuide.org where he aims to help you learn more about project management. You can follow Trevor on Twitter @trev_roberts