Best Practice | By Ron Rosenhead | Read time minutes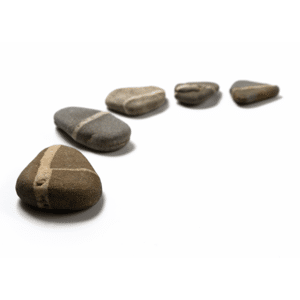 So, you are organised, have identified the stakeholders as well as project risks (and you are actively managing both), you have planned the project and you are all ready to deliver.
But, have you developed a monitoring and control process for your project - an essential part of project management and work generally? One person who attended one of our project management training courses suggested that:
A project goes over its deadline a day at a time, a day at a time, a day at a time. We have no excuse for not knowing. We should actively monitor and control our projects from business case through to closure.
This person had had some really bad experiences and wanted others who were on the course to avoid what he went through!
So, what can you put in place to ensure that you monitor and control your projects?
1. Loose v Tight Control
You need to decide, in conjunction with your sponsor (senior manager) the type of control that is appropriate for your project. Tight control is appropriate for high risk projects. You may want to mix the type of monitoring and control throughout the project. One you have decided on the appropriate type of control, ensure you develop a system that actually fits it. We have seen control processes that are supposed to be tight, but when examined are really loose.
2. Project Spend
You MUST have accurate project spend figures - whether it is a small low budget project or high capital expenditure. Ensure you create your own processes for capturing the figures if your internal system does not help! (See point 4 Planned v Actual below)
3. Tolerance
This is an interesting way of controlling projects. It works like this; in conjunction with the senior manager a figure is agreed - say 22.5% or 5% or 7.5%. You only report if you are over or under each activity.
Example 1: It is planned that activity twenty takes 15 days. A tolerance figure of 10% is agreed. The activity takes only 19 days to complete. You report this to the sponsor as you are over the tolerance figure of 10%.
Example 2: Activity 12 is planned for delivery at a cost of £4,000. The actual cost is £4,700. You report that activity 12 is over tolerance. You only report against those activities that are over or under tolerance.
4. Planned v Actual
Develop a simple chart which maps out the planned activity durations and costs. Plot against each the actual figures.
5. Reporting
Agree with senior managers how often and how you will report. NOTE: we advocate a one page report with agreed headings. In some projects you need to fulfil external reporting requirements. We suggest you familiarise yourself with these early in the life of the project.
6. Milestone Reports
Report against milestones. Develop a simple milestone reporting chart. Ensure when someone reports they are off schedule against a milestone they have a recovery plan to bring it back on target!
7. Project Changes
Develop an agreed process to deal with project changes. Few projects go through their life cycle without change. But, you must control the changes rather than allowing them to control you! How? Use a simple change control sheet. Record the type of change and the impact. Formally agree changes with the project sponsor if the change impacts on the project budget or the project objectives.
8. Meetings
Have agreed agendas and agreed durations for each project meeting. Ensure you produce ACTION POINTS which are circulated very soon after the meeting.
When should you put start putting in place the project monitoring and control process? We suggest as early as possible. It should be discussed at the time the business case is agreed. Without a process in place early then you will not have a robust process and the project could well stray!
Project management needs robust monitoring and control processes. As one delegate on a training programme put it, "anything to prevent project creep!"
---
Ron Rosenhead is a professional speaker, trainer, coach and author in the field of project management. Contact him at projectagency.co.uk/contactus.html. Your free e-course is available at projectagency.co.uk