Best Practice | By ExecutiveBrief | Read time minutes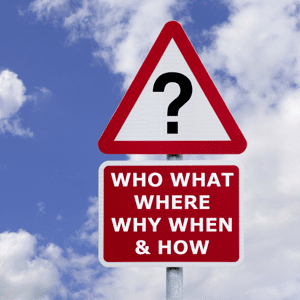 Seasoned project managers know that successful projects most often start with successful beginnings. In fact, before actual project implementation, the mix of the project, people, tools, and approaches could either spell success…or disaster. Thus, it is important to set and manage the expectations of all project stakeholders because how they will perform their roles and responsibilities, or achieve desired outcomes and other motivational factors depend on what they know about the venture.
Project Initiation is that critical stage of the project where information about the nature of the project, why the project exists, who is involved, and how the project will be delivered must be laid down. Meri Williams, author of "The Principles of Project Management" (2008) cites seven best practices for a successful project initiation. Let us pick up and expand upon her seven best practices:
1. Choose Projects That Are Important to the Organisation and to Its Future
Projects exist because there are challenges to be solved; products, services, or processes to be improved; or most of the time, market shares to be expanded. In pursuing a vision, it is worth your time to ask whether this project takes your organisation in the right direction.
2. Make Sure That You Have Appropriate Resources for Your Project
In any project undertaking, ensure that you have the right mix of people, ideas, practices, technologies, sponsors, budget and schedule.
3. Include the People Who Are Affected By, and Interested in Your Project
Stakeholders must be able to voice their opinions about the project and provide succinct ideas about whether or not the project matters. The more that project members are professionally and personally involved in the project, the better it is for everyone.
4. Set Up a Project Board With the Necessary Members at the Beginning of the Project
Your project board must be composed of the people who, on top of knowing the right answers, must also ask the right questions. More importantly, you should appoint people who are not afraid to make difficult decisions.
5. Create a Project Initiation Document (PID) and Review It With the Project Team, Board Members, and Key Stakeholders
Although it may be inevitable that certain aspects of your project will change over time, your PID must record the project's very basic information, such as objectives, deliverables, schedules, and initial organisation. These items do not have to be written in detail as a high-level view of the most important facts is all that is needed.
6. Get Your Project Started With a Kick-off Meeting
You have identified the when, what, where, how, and how much of your project. Now it is time to have a meeting so that you can communicate the answers to all members of the project. It is also at the kick-off meeting where you can make sure that individual members' objectives for, and knowledge about, the project are aligned with those of the organisation.
7. Create a Communications Plan That Outlines Who Needs to Be Kept Informed About Your Project's Progress, and How You Plan to Communicate With Those People
Your communication plan should consider who should be included in general and specific communications. Moreover, your plan should identify communication cycles, schedules, and modes of communication emails, conference calls, group boards and so on.
---
ExecutiveBrief, the technology management resource for business leaders, offers proven tips, techniques, and action plans that companies can use to better manage people, processes and tools - the keys to improving their business performance. For more information visit us at: SoftServe Blog