Best Practice | By Michelle Symonds | Read time minutes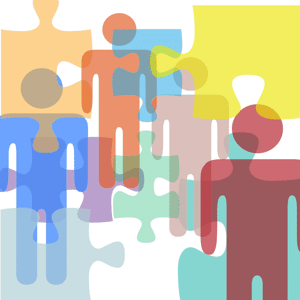 Many project managers believe extra resources make all the difference between a project success and failure. But can extra resources genuinely rescue a poorly managed project?
Most project managers would kill for extra resources. Many projects start with an optimistic budget and little or no contingency, so when the plan starts to flounder (as they frequently do) a bit more time, a few more people and some more money would always be welcome. But would these extra resources really save a project that was doomed from the start, or that was being run inefficiently without the proper structure and controls?
A well planned project, even one with minimal initial resources and little contingency, can be delivered successfully by an experienced project manager working with a well-defined business case and a well-motivated team. With effective communication and controls in place, and a practical change and risk management strategy, the effect of a lack of resources can be minimised. That's not to say a project can be run on a shoestring, but there are always areas where efficiency savings can be made if (and it's a big if) the right foundations are in place to deliver a successful project.
All project managers can probably imagine the scenario: a tight deadline, imposed by a business need to get a product to market before a competitor, or to develop a new product by year end, or update a business process before a fixed date because of legislation changes. There are numerous cases where a specific business need has a fixed deadline, and the project is initiated knowing it, and knowing the chances of delivering on time are slim. But still the project is started (what that says about organisations' approach to projects is a subject for debate another time) and the project manager has to plan and control the project within this immovable constraint.
It's tempting to throw money at the problem, or people, or both if they are available, but it's very easy to lose control of the project as it grows larger, particularly when more people become involved. Additional people working on the project can actually result in reduced efficiency.
Depending on the size and complexity of the project, it may be better for the project manager to look for ways in which the team can work more efficiently. For example, are there unnecessary delays caused by gaps in the requirements, or having to wait for decisions from stakeholders who are often otherwise occupied. Is it difficult to obtain agreement for changes or for the solution to an impending risk because too many people need to authorise the changes?
These, and all the other potential problems that can arise in a project, can be resolved by having a solid, proven framework in place before the project has started, or, at the very least, one which is very quickly put in place after initiation. A framework that has properly documented and agreed change management and risk management processes, and one in which everyone involved is focussed on making the project a success. So the project is the first priority for everyone involved, including those with authority to make critical decisions.
Of course there may be cases when a few extra experienced people can make a difference with respect to meeting a tight deadline, but equally, don't expect a poorly managed project with an unmotivated team and uninterested stakeholders to be rescued by additional resources. Discipline and control within a project management environment, using one of the recognised approaches such as that of the APM, PMP or PRINCE2, is far more important than simply the resources.