Business Case | By Carole Embden-Peterson | Read time minutes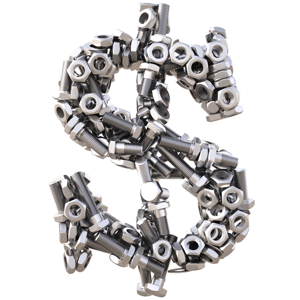 Change is a challenging prospect, especially when it is geared towards improving business operations. There is a lot at stake and project proponents need to secure the buy-in of stakeholders to make an effective business change. However stakeholders won't just roll over and say "OK." They want everything in black and white. The first document they want to see before they buy-in, is the business case.
The business case is therefore a very powerful and crucial document. This is what will be used to communicate and persuade that key group of people, the stakeholders. It is a logical argument that explains in clear terms why a project should be supported.
This document answers, financial and other consequences if one action or another is taken. It supports:
Planning
Decision Making
Vendor Selection
Implementation
An effective business case indicates:
Expected cash flow consequences of the action over time
Methods and rationales used for quantifying benefits and costs
Overall impact of proposal in terms of discounted cash flow, payback period and internal rate of return
Ensuring an Effective Business Case
You have now decided to take the proverbial "bull by the horns" and write your business case. However you are wondering, "how can I make it powerful?" "how can I ensure that it's good?"
To produce a good case you need to be:
Thorough (ensure that you have researched all possible impacts, costs and benefits)
Clear and logical in your presentation (write clearly the cause and effect chain that leads to each cost/benefit impact)
Objective (it will be to your detriment if your presentation is subjective. Ensure that the good and bad issues are included in your finished product)
Systematic (it is important for you to be consistent and methodical in your presentation of findings and your summary)
Getting Started
Writing a business case is not a one-person effort. It's a team event, so gather your team to start the "ball rolling." While one or two persons usually do the writing, it takes an entire team to provide the required information. The team over a period of about four to five meetings can provide invaluable information for you to use.
How the Team Works
There are many advantages of having a team behind your effort. For instance the team will:
Help with information on cost and benefit models with line items and ideas
Spread a sense of ownership for the business case. After all, they are involved
Act as a buffer for critics of the proposal
IT Managers: Provide information on cost and value of the impact on IT operations.
Financial Experts: Provide information useful to sizing contributions to expected business benefits.
Human Resources Personnel: Identify people costs.
Senior Managers: Help in prioritising, legitimising and assigning value to any contribution, to the company's strategic business objectives.
Structure and Content
There is no set template for writing a business cases; however there are certain sections that should be included to ensure a well-rounded proposal. These are:
Overview/Introduction
Methodology
Business Impacts
Risks and Contingencies
Conclusion and Recommendations
---
Carole Embden-Peterson has over 25 years experience as an award winning journalist, communication specialist and training development expert.