IT Project Management | By Joseph Phillips | Read time minutes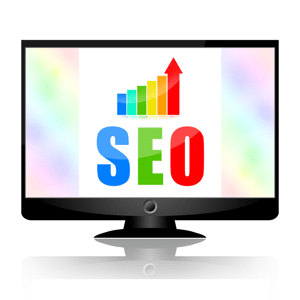 All projects start with one common theme: a vision of where the project will end. Whether you're building a skyscraper, designing a piece of software, or creating a new website you've got to identify the scope that the project will fulfil. The second thing that all projects have in common is their desire to accomplish one of two business fundamentals: increase revenue or reduce costs. Let's talk about increasing revenue through one of the most prevalent channels to your organisation: your website.
Which project comes first: Updating your old, stale website with a new look, fresh content and a stronger call to action? Or…planning search engine optimisation with a focus on keywords research, earning inbound links and attracting Google's attention?
The answer depends on several factors:
How old is the website's domain (URL)?
When is the last time the site was updated with fresh content?
Have you implemented any Search Engine Optimisation (SEO) techniques?
Is your website ranked high in Google and other search engines?
What is your overall goal - a better looking website or more traffic from being found in search engines?
Search engine optimisation is the process of improving traffic to your website through better search engine rankings in Google, Yahoo and other search engines. This would include keyword selection and use throughout the website; writing strong page titles and other meta tag codes; development of and implementing a link building programme…just to name a few.
What you are doing is creating an initial project scope statement. The project scope is all of the work - and only the required work - to meet the vision you have for your project. Essentially you're framing the project to consider what's of most value and what should be dismissed for this current project. Most projects fail because their project scope is so loosely defined it's difficult to identify what's really needed versus what are some dreamy extras that don't contribute. Defining the project scope isn't easy; if it were, so many projects wouldn't fail.
As you enter the website/SEO project's planning phase you'll want to consider these false assumptions that can interfere with your scope planning:
A new website will not get Google's attention. In fact, if you purchase a new domain name and start over, some search engines aren't going to be eager to crawl your website. Maintain your current domain.
While a new website design and updated content might impress visitors to your website, pretty pictures and cool buttons may not increase sales. Make sure you have a strong call to action (sign up for a newsletter; complete a form for more information, etc.).
Fresh content will not get you ranked higher in Google and other search engines. You need keyword-rich content focusing on your company's products and services.
Submitting your website to 1,000 search engines will not work either. Actually, there are only 55 legitimate search engines, with Google, Yahoo and MSN dominating the search engine market.
Most projects fail at the beginning, not the end. A failure to adequately plan the project scope will only corrupt your project execution. It's paramount to first plan what the website is to accomplish before hopping into the project execution. For example, you do not want to write new content for your website before you conduct keyword research just as you wouldn't start building a new home without your blueprints.
Of all the project management activities planning is the most important. Planning is an iterative process and happens throughout the life of the project. The project scope is defined initially when you initiate the project, but more fully when you're in the first stages of planning. When you're creating a plan to boost your website's presence the focus should always be on fulfilling the project scope. Activities and deliverables that don't contribute to the scope are not value-added activities. Basically, you and your team should ask does this deliverable help my website's presence or not? If it does incorporate it into the project scope, if it doesn't log the issue, addition, or feature and address it outside of your current project. By keeping your execution activities focused on completing the project scope you'll get more done faster and better than considering and pondering every possibility for your website.
The basic "brick and mortar" plan of any search engine optimisation project would include the follow elements:
Research for the best possible keywords.
Research your competition. What keywords are they pursuing?
Write fresh content utilising the targeted keywords.
If you are designing a new website, determine if the design will drive the content, or if the content will drive the site design. Make sure you have selected your keywords before you write the content.
Link building. Earn one-way links from directories and other websites pointing to your website and web pages.
Once you've created your project plan it's time to execute the plan. This is the real work of the project that'll create the deliverables and benefits outlined in the project scope and the project's work breakdown structure. In tandem with executing the project plan, you'll control the project to ensure the work, project team, and deliverables are consistently in alignment with the project's vision. At some point you'll get to the happiest day: closing the project.
True search engine optimisation is not "one and done." You'll need to plan for the long-haul: keywords may change as products and services change; content and blogs will need to be written and updated and link building never ends. Build your SEO plan in stages and keep moving forward.
---
Joseph Phillips is the author of five books on project management and is a PMI Project Management Professional, a CompTIA certified Project Professional, and a Certified Technical Trainer. For more information about project management training, please visit Instructing.com