Lifecycle & Methodology | By Alexei Kuvshinnikov | Read time minutes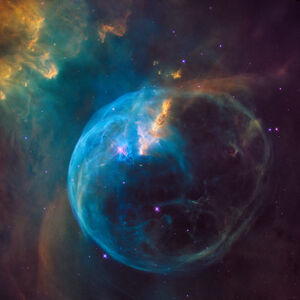 Managing projects is an exciting profession that offers plentiful opportunities for having good fun. But studying project management methodologies can bore one to death. Learning materials and study aids tend to be on the dry side. They often have a mind-numbing effect on the learners, making preparation for certification exams torture.
But finally, PRINCE2 fiction offers a promise of dawn in this gloom.
It is a new type of study aid that combines a fictional plot and life-like characters with the explanation of PRINCE2 concepts and nuances. And it is the nuances that make PRINCE2 what it is, right?
You can view it as a mammoth case study that provides a walk-through of many PRINCE2 concepts.
The first PRINCE2 Fiction novella is titled, The Deep-Space Oddity Project.
It is set in a fictitious UN department that follows protocols to monitor deep space for movement of alien spaceships, flare-ups of galactic hostilities and similar creepy stuff. Happily, for some, and disappointingly for others, none of the latter oddities had been reliably documented so far. But it also deals with more common occurrences involving space rocks, black comets, energy bursts, gravitation-field bubbles and anti-matter splashes.
A previously undetected asteroid is hurtling at Earth from the depth of space. Can PRINCE2 help to mobilise global politics and save humanity?
How Can PRINCE2 Fiction Help PRINCE2 Learners?
Putting it in a nutshell, it aims to engage learners and make studying fun. The novella is written in a lively and conversational language. Its plot includes a mild splash of suspense. And a generous dash of humour. PRINCE2 concepts are explained through dialogues and "war stories". Such presentation makes them sticky and easier to understand and remember.
True enough, the novella isn't all fun and frolics as it also includes a modest amount of material taken straight from the official PRINCE2 guidance. But for those who'd instead prefer pure fable, a free light version is available, too.
If you are wondering about the origins of PRINCE2, you can find out more information in the article The History of PRINCE2.
---
Recommended read: IT Project Governance and PRINCE2 Project Management, by Alan Calder.