Project Portfolio Management | By William Thom | Read time minutes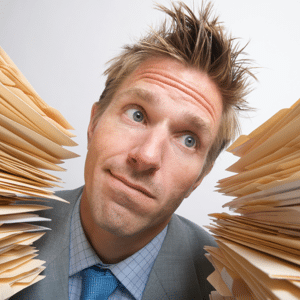 In my last article I mentioned that there are project management solutions to alleviate some of the pains that corporations can endure during a time of financial concerns. Strong project management leadership should be involved in the project selection process. In this article, I will review business drivers and project assessments that may be considered in project selection. While the project selection process is viable and repeatable, it requires support from the top down in order to be successful.
Please keep in mind, that as an experienced project manager I realise that this project selection process is not suited for all organisations. From personal use, I know that this process works. As a seasoned professional, I am also flexible and agile as required in order to manage projects through to successful implementation.
For the purpose of this article, let's first take a look at the reality of business and what drives change. Regardless of the economy, projects within an organisation exist to address problems, opportunities or directives. These are commonly referred to as business drivers. It is from these business drivers that we look to improve upon an organisations ability to improve business knowledge, business process or service, or to improve business communications. These are the information systems building blocks which corporations heavily rely upon. Therefore, projects should meet certain criteria before they are acted upon. There is a financial cost associated with projects and projects need to support the goals of the organisation. More importantly, projects should be properly and formally reviewed and approved before resources and time are spent on them.
In order to manage this, organisations may have a panel or steering committee that determines if a project is approved. This panel or steering committee should be provided with an information package that contains supporting documentation that is reviewed to determine if a project is approved, rejected or needs more research before moving forward. Before the creation of supporting documentation there needs to be a project sponsor sometimes referred to as the project champion. Supporting documentation should include (but is not limited to) a Project Charter, a Business Impact Assessment, a Degree of Difficulty Assessment and a Project Evaluation Scorecard. Additionally, some projects may require a Feasibility Assessment and/or a Risk Assessment.
So there is a lot of detail around each of the items listed above, let's take a moment to review them, I will start with the project sponsor. In most cases the project sponsor is the focal point of their project and they provide a fair amount of motivation and vision to the project team. Depending on the size of the organisation the project sponsor is an executive manager who is also accountable for the project outcome. This description is not all inclusive and ultimately the project selection process procedure should contain roles and responsibilities definitions.
The Project Charter is a document that normally provides clarity to the objectives of a project. It should succinctly document the need for the project and identify how it aligns the project with the business drivers.
A Business Impact Assessment may analyse several business categories such as ROI, impact, strategic importance, implementation time frame, and the increased improvement to the business drivers. Associated with this is a scoring model that is used to calculate a decision scoring number.
A Degree of Difficulty Assessment may analyse other business categories such as the availability of resources, Change Management Issues, the complexity of the design and development and the integration of the system. This too is associated with a scoring model that is used to calculate a decision scoring number.
The Project Evaluation Scorecard is then used to compile the information from the Business Impact Assessment and the Degree of Difficulty Assessment to measure the projects viability and worth to the organisation. In most cases, the information gleaned here would determine if a project is approved or rejected.
If a project requires additional research you may want to consider a Feasibility Assessment. Be forewarned, these are time consuming and go into a great amount of detail. A Feasibility Assessment is sometimes required, but in the long run, it may be extremely beneficial. Below are many items covered in most Feasibility Assessments:
Management Summary
Environment
Organisation Involved
Input/Output
Processing
Security
System Interaction
Physical Environment
Current Functional Procedures
Functional Objectives
Performance Objectives
Assumptions and Constraints
Methodology
Evaluation Criteria
Recommendation
Proposed System
Description of Proposed System
Improvements
Time and Resource Costs
Impacts
Equipment Impacts
Software Impacts
Organisational Impacts
Operational Impacts
Developmental Impacts
Site or Facility Impacts
Security and Privacy Impacts
Rationale for Recommendations
Alternative Systems
A Risk Assessment may also be required. A Risk Assessment goes into greater depth than a normal Degree of Difficulty Assessment. Like the Feasibility Assessment there are many substantive item details covered that I will not list here for the sake of readability.
More importantly is to understand that there may be a need for additional project information from time to time and while process and procedures may be in place, project managers and managers must rely on their expertise to assist organisations towards successful project selection.
As I stated in my last article, we are in a time when enterprises look specifically to increase business efficiencies by streamlining processes. IT managers are asked to maximise a systems ROI and align information systems with the goals of the business. In order to effectively accomplish this, C-Level executives down the ranks to IT managers need to understand how processes such as project management and others, impact the overall cost of systems and applications.
From the executive level to the line managers we know and understand that a repeatable process in management is like a recipe, when that recipe is followed by others it will produce the same results. Organisational processes exist with consideration for the common good of the organisation, the stakeholder good and the for the good of the resources of the organisation. Project managers bring a skill set, along with experience and knowledge that focus on the success of a project by constantly observing what is going on in their environment and taking the necessary steps to constantly improve from project to project.
I am fortunate to have a wealth of project management processes, procedures, documentation and templates in my toolbox. My toolbox consists of a variety of project management methodologies including waterfall, RUP, Agile and others. These provide me with everything I need to manage projects through typical and advanced SDLCs.
A project selection process provides a value to many organisations that embraces the needs of business and provides a method to determine if a project will have a strategic impact to improve business by analysis and measurement of the project assessment. As your organisation determines what projects gain approval and receive the funding to proceed, are your projects really worth the expense? That is something you can think about.
More information about me is available via LinkedIn, feel free to look up William M. Thom - MISM, PMP.