Quality Management | By ExecutiveBrief | Read time minutes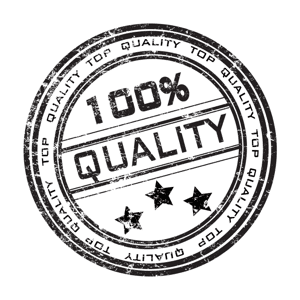 Not all testing methodologies are created equal. On one hand for instance, there are informal assessment methods that serve as practice sessions in preparation for applying for compliance certificates. Then, there are formal testing methods that must meet the rigorous requirements that are set by the industry standard Testing Maturity Model Integration (TMMi) for two reasons, to earn a merit of approval and to be proven effective through the TMMi certification. Moreover, to help quality management professionals, assessors, and IT services buyers, TMMi gives specific assessment requirements called TMMi Assessment Method Application Requirements (TAMAR).
While TMMi recognises organisations' informal quality assessment methods, TMMi does not certify such practices. Because TMMi was developed to complement the CMMi framework, and features maturity levels for quality assessments, TMMi depends largely on formal quality management practices. Further, these quality management practices must be supported by documents and metrics in order to earn maturity level certifications.
The starting point of any TMMi certification always begins with the collected evidence. More specifically, the TMMi Assessment Method Requirements (TAMAR) identifies four forms of evidence: mandatory staff interviews, documents about specific and generic key test practices, evaluation questionnaires for gathering information from individuals, and customer surveys where necessary. The assessment team looks at the structure, content, and implementation or usage of written best practices.
Documentation work for test assessment certifications begins with the plans. The Assessment Plan must be approved by all stakeholders, and this plan must possess the following five inputs:
A purpose or the justification for preparing the Assessment Plan;
A scope, which defines the range of the plan;
Constraints, which refers to specific resources and schedules for carrying out the plan, what items must be excluded, and confidentiality considerations;
Assessment methodology;
Assessor's competence criteria.
The composition of the assessment is very important, and this composition is stated specifically in the TMMi requirements. An assessment team must have at least three roles, namely, as a Sponsor who is internal to the organisation and provides all the necessary resources, the Assessment Team Leader that manages all aspects of the assessment and presents all results to the Sponsor, and as an Assessment Team Member, who is present in all planning sessions, interviews, and process area rating reviews.
As the maxim goes, if you cannot measure it, you cannot manage it. Metrics in quality management refers to the data that corroborates key practices, desired results or success criteria, and the intended assessment outputs written in the plan. This data can be collected, again, from process documents, interviews with staff, questionnaires, and customer surveys.
The process areas and their corroborating metrics are rated as N or "Not Achieved" if there is little or no evidence found for compliance, P or "Partially Achieved" for meeting 15 to 50 percent of process compliance, L or "Largely Achieved" for meeting 50 to 85 percent of process compliance, and F or "Fully Achieved" if a process meets more than 85 percent of process achievement.
---
ExecutiveBrief, the technology management resource for business leaders, offers proven tips, techniques, and action plans that companies can use to better manage people, processes and tools - the keys to improving their business performance. For more information visit us at: SoftServe Blog