Role of the Project Manager | By Brad Egeland | Read time minutes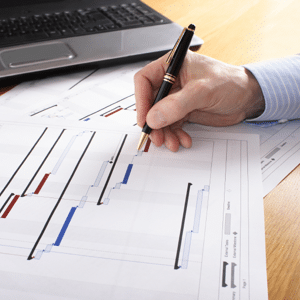 You've been assigned a new project by your PMO Director…now what? Well, we all know you never get a second chance to make a good first impression. And from personal experience I can look back at my earliest projects when I was far less experienced and confident with project clients as I am now, and see how I did not exude an aura of confidence, competence and control. It took me considerable time in the project timeline to make some real headway on gaining back some if the customer confidence and comfort I had lost during that critical project kick-off phase. First impressions aren't everything. Actual performance is. But first impressions are way up there.
As you gain that necessary project experience and are kicking off more and more projects, you want to be as thorough, as streamlined, as accurate and efficient, and as confident as you can possibly be. At least that focus is what helped me gain the confidence I needed to start "doing it right", so to speak. To that end, I've learned to focus on these eleven things that I do for most every engagement to prepare for a successful project experience - in no particular order:
1. Get to Know the Client
Always get to know the project client as early as possible. It's best to have a good feel for the project first because you'll likely want to ask the client some early questions to gain clarity and fill in the gaps. Plus, you want them to immediately have confidence in you. You can't approach them for the first time and say something like, Ok, what are we going to be doing for you? You need to already know in detail what the project will likely entail and be ready to get more details from them. Sound aggressive and on top of it.
2. Interrogate the Account Manager
Get as much knowledge transfer from the deal closer on the project as you can…if that was not you. Get customer insights, any mock reports or schedule, or anything at all that they received from the customer or gave to the customer. Anything the customer gave them you should now have - you don't want the customer to think there is poor communication and disconnects in your own organisation. If they've already given something to your organisation - no matter who that is - track it down because you should have it and you should not be going back to the client to ask for it again.
3. Get a Business Analyst on Board as Quickly as Possible
This one is real important to me because it can make my job as a project manager much, much easier early on, because I already have a lot to do. With a BA on board, they can help engage the customer for some early planning or asking some key questions or even help me in planning for the project kick-off session. Fight with upper management if you have to in order to get this person on board as early as possible.
4. Grab What's Handy and Draft a Project Schedule
Your account manager probably already drafted a schedule, so as to show the project sponsor that your organisation understands the project and the resource and tasks needs of the project. You need a copy of that and then you need to "project manager" it to make it realistic and make it your own. Likely you'll want to start with one of your own past schedules and include key tasks and start building out the rest. But start this process as early as you feel comfortable because it can take awhile to get the right early detail into it. If you're like me you'll tweak it several times before you want to show that first real draft to the customer.
5. Memorise the Statement of Work
The Statement of Work (SOW), if one exists (and one should exist or at least something very similar should exist), is something you need to be intimately knowledgeable of. Read it and re-read it. Information from it becomes the basis of your kick-off meeting, your draft project schedule, probably your resource planning process, and possibly even your risk identification and management process as you review the key assumptions listed in it. The key is to own it, understand it, memorise it. And ask questions about it for the things that just don't make sense. And then use it as a basis for most of the discussion that happens during the formal project kick-off meeting.
These are the first five items in my personal list of eleven things that I feel must be done early on as the project is first assigned in order to be well-prepared to run a smooth and successful project. In Part 2, I'll discuss the next six items on my list.