Role of the Project Manager | By Joelle Godfrey | Read time minutes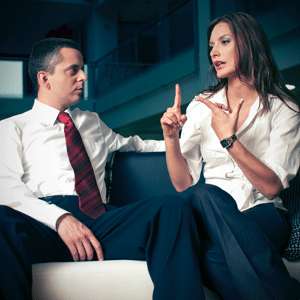 Right.
If I were reading this definition to make a decision about becoming a project manager, it would totally leave me cold. The term Project Management itself has a kind of vague, undefined shape to it that always leaves me reaching for an image when people ask me, 'What is it, exactly, that you do?'
Phrases like:
Planning high
Frustration
Failed plans
Backup plans
Exhilaration
Life changing
Completion
All go through my head and generally, at the end, out pops: Herding cats.
Sometimes you get a clearer definition of a thing by defining what it is not. From my experience, I have found that Project Management is not:
1. An Activity Where You Create Your Plan and Watch It Play Out Perfectly Until the Project Complete Milestone
The best laid plans…and Man plans and God laughs all fit here. Sometimes when thing seem the most straightforward, there is an expected turn to events. To be honest, that's why I love project management.
2. Just PMBOK Tools and Techniques
Following PMBOK's Tools and Techniques without looking carefully at what suits your project and the environment can get you into trouble too. The PMBOK is a collection of best practices that can help you deliver your project, not a rule book.
3. Loading Up Projects and People With Meaningless Process That Hinders the Work
Not every process needs to be used on every project. Some process is good, so that we can get out of our own way. Too much process can seem like make work that prevents people from getting the work done.
4. Being in Control: Unless by Control You Mean Being Inside Quality Control Limits
The best project managers that I've known lead, cajole, cheerlead and sometimes direct, but they are never dictators. They work in concert with their teams. Besides, any time you think you are in control, the Universe will very clearly let you know with a twist in the project that you are not.
5. Just Schedule Tracking
Tracking the schedule is absolutely necessary to successfully delivering the project, but it's just a part of being successful. The schedule is just an indicator of everything else that should be happening: Communication, Risk management, Stakeholder management, etc.
I'm not sure that my list of 5 things that Project Management is not sheds any more light on what I do for a living, but it does present a picture of what I don't do. Care to share yours? Leave a comment, send me a tweet, my id is @jgodfrey
---
Joelle Godfrey is a project management professional with a Six Sigma Green Belt. Her background includes: technical writing, web development, journalism, technology, telecommunications and project management. Joelle's blog Shisso explores all things project management, covering topics of risk management, personal effectiveness, quality management and project integration management.