Role of the Project Manager | By Ty Kiisel | Read time minutes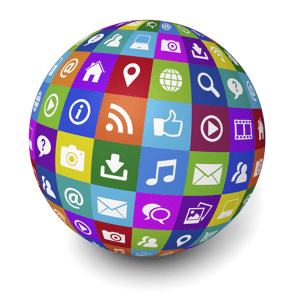 Whenever I speak with someone about project management and social media I tend to get one of two reactions. They either see the value right away or they don't get it at all-dismissing the socialisation of project management out of hand. After a few minutes of conversation, their negative attitude seems to boil down to the following two arguments:
They are put off by what they consider the trivial nature of current social media like Facebook and Twitter.
Democratising the project management process conflicts with their top-down, command-and-control management style.
Most of the angst about using social networking within the project management process comes from a lack of understanding. I agree with those who suggest that simply incorporating a Twitter-like activity stream or mimicking Facebook isn't a legitimate strategy for socialising the project management process. If that's the sum total of your social project management strategy, I don't believe it will help you accomplish much.
That being said, the workforce today utilises social media in their daily lives for a number of personal activities, making it an easily recognisable metaphor for making work management processes more accessible. The way the workforce interacts with media today is significantly different than what we were doing 30 years ago. If we can successfully capture the essence of what makes social media work generally, within the work management context, I see the increase in collaboration, communication and visibility a potential productivity boon.
What's more, Generation X and Y are accustomed to having more control over what they do and when they do it than any generation of workers before them. Furthermore, they have been trained to do their work in collaborative environments and are accustomed to receiving immediate feedback and recognition.
Old-school management concepts like top-down command-and-control are still at the heart of traditional project management methodologies and make it difficult to effectively lead and manage today's workforce. I believe this paradigm must change if we want to enable the workforce to achieve maximum productivity and perceive what they do as more than "just a job." I think we need to realise that project managers should no longer "own" project status data, their team members should. Project managers should be expected to look ahead and plan how to overcome obstacles through better communication not increased micromanagement. The more project managers become leaders, and they less they act like drill sergeants, the more successful project teams will become.
What Are the First Steps?
Fortunately, getting started doesn't necessarily involve any kind of social media tools (although there are many). The most important place to start is with the right frame of mind:
Give team members the opportunity to contribute to the creation of time-lines and deliverables. This fosters increased ownership and improves the likelihood that milestones will be met. As mentioned earlier, it should be individual team members who own status information. That's the only way to make it accurate and reliable, and I like to call it democratising the process.
Provide a means for capturing qualitative information in addition to quantitative information. I look at it like the colour commentary on a sports broadcast. There's a lot more to accurate status information that simply the statistics. Qualitative information gives context to simple red, green, or yellow status indicators. Make it easy for team members to contribute this information and project leaders will have the "real story" when looking at project status. (This is something that social media tools do very well, by the way.)
Realise that most people take pride in their work and some occasional recognition is a good thing. Most of the time, it seem like we only hear from the boss is if we've done something wrong. One of the reasons that team members don't update their project status in the PPM software, yet will sometimes spend hours updating status on Twitter or Facebook, is because they get positive feedback from their friends.
Whether or not you determine to use a project management solution that incorporates tools that facilitate these types of behaviours, or you choose to use stand-alone social media tools, is largely up to you. The questions you need to ask include:
What will help my team communicate and collaborate?
How familiar are they with social media generally?
Does it need to collect information into a centralised location for analysis and distribution?
Socialising (and democratising) the process just makes sense to me. Those closest to the work really do understand it best. And, they should be "enabled" to provide input into time-lines, milestones, and deliverables if project leaders really want accurate information. Does that mean that the project leaders role diminishes? Not in the least. In my opinion, their role is elevated as it evolves into more of a sophisticated leadership role. Project leaders who are able to grasp the vision of relinquishing the arcane notions of managing people with a top-down philosophy are seeing their project teams increase productivity. I hear from people all the time who tell me that this mindset was not only liberating in terms of the decrease in time they spent glued to the computer screen; involving their teams in more of the project planning process increases team member engagement, increased team camaraderie, and improved productivity.
In today's world, socialising the work management process makes sense. What are you doing to democratise project management and engage your project teams?