Role of the Project Manager | By Harley Lovegrove | Read time minutes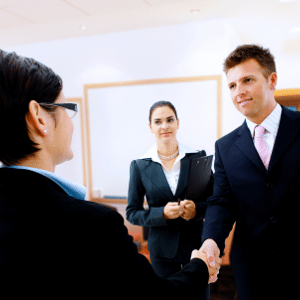 This week, I have had a number of clients ask me if I have project managers available to manage urgent projects. Companies want to expand and move forward, but the lack of project managers (PM's) is holding them back.
It really amazes me how nearly all the larger companies here in Brussels are having difficulties trying to find high quality, experienced project managers. I am led to believe that it is exactly the same in the UK and in Holland.
So what's going on? In my opinion if a young (30-35) adult with a few commercial years of experience behind them and the necessary skill set, is prepared to make the leap to becoming a project manager - then there is no reason for them not to do it, so why don't they?
I believe the basic skills required for a good project manager are the following:
A strong desire to solve other people's problems
The conviction that they are the best person to solve them
Extreme resilience, the ability to bounce back after any setback
A high emotional IQ
A good memory for faces and names (not the case for me, thus I only score a 9 out of 10)!
A clear, structured approach to every task
A natural ability to plan (a good interim manager is always making lists)
A strong sense of priorities
The knack to sell anything to anyone (needed for lobbying)
A willingness to learn from mistakes
If a person has at least 8 of these attributes, then they should seriously consider, taking the plunge and re-training in project management. The money's good, the conditions too, and for really good PM's there is always work, especially in the major capitals of Europe.
However, I am concerned that although we are experiencing a shortage of high quality PM's at the moment, the rates are only OK. There is no such thing as a hungry PM (assuming they have all the 10 attributes above), but they are not going to get rich either, especially if the market takes a downturn.
I am not advocating an uncontrolled rise in day rates, but I am suggesting that commissioning companies need to allocate differing rates depending on quality. A really good PM should earn considerably more than a poor or even average one. Similarly interim and project management supply companies need to be aware that if they put forward poor quality PM's at high prices, they might get away with it for now, but sooner or later (and as sure as night follows day, there will be a later) the market will tumble and their reputations will suffer badly.
The trick in outsource supply is to offer your clients high quality PM's at a reasonable price, so that no matter the climate their day rate remains constant. But what is a good rate for a really good, experienced PM? In Brussels it is somewhere between 550Euro (750USD or 375GBP) and 850Euro (1157USD or 579GBP) per day (cost to the client), the PM's themselves are rarely getting over 650Euro (885USD or 443GBP). I am very interested to know the rates in other cities across the globe…All reactions welcome!
---
Harley Lovegrove is a highly experienced Interim/Project Manager with over 20 years freelance experience. Ranging from interim CEO to Organisation Readiness and Change Management Lead for global organisations. In addition Harley has managed a variety of projects for both medium sized and global companies, ranging from highly complex technology implementations to serious change and strategic marketing projects. Harley's clients come from a wide variety of industries ranging from Petrochemical and Construction to Transport, Mobile Telecommunications, Software and Apparel.
Today Harley is the Managing Partner of The Bayard Partnership, an interim management group partnership with over 20 associates handling a wide variety of challenging assignments. In addition Harley is the CEO of RemotePass Technologies NV, and author of the book "Making a Difference" a pragmatic approach to interim management. He is also a frequent speaker at various corporate events and guest speaker for the world famous Vlerick Management School, Gent, and The Solvay Business School, Brussels. Harley run his own blog, Interim Manager's Forum