Role of the Project Manager | By Kenneth Darter | Read time minutes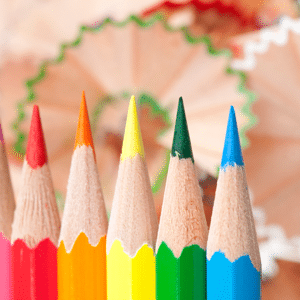 Project managers spend a great deal of time managing what other people are doing, creating processes for the team to follow, and making sure that everyone is working at their full potential. Quality management can take up a great deal of time as the project manager works hard to make sure that the project team is meeting their goals and putting out quality work for the project. How often, though, do we spend time making sure that our pencils are sharpened and our edges are honed? This tends to get forgotten in the rush of being busy project managers. It can be just as important for a project manager to make sure he or she is performing at their best as it is for a project manager to make sure that their team is performing at their best. In fact, the project manager can serve as a role model for the team, which is far better than simply lecturing or dictating how they do their work for the project. Below are some ideas to help a project manager keep their edges sharp.
The Daily List
Everyone has their own way of organising their work for the day; some are more effective than others, but there are some simple things that can be done to make the daily task list more effective. The list of tasks for the day should be kept in one place. Time spent looking for sticky notes to yourself or follow-ups from meeting minutes is time not spent accomplishing things. Whether that list is in a paper planner or a notebook or a phone or computer, there should be one list to work from. It should be easy to put things into that list and keeping it updated should be a regular habit, not something only done once a month or once a week.
Recurring Work
Most project management work is regularly occurring tasks that must be completed every week or month or quarter. This type of work might include updating project schedules or documents or reporting project status to stakeholders. It is important to automate recurring work like this as much as possible. Using recorded macros, templates, or built in features of software can make recurring work get completed quickly and easily. After all, the project manager has already defined and decided what needs to be in the report or presentation, there is no need to create it from scratch every week or every quarter.
Preparation and Practice
Project managers should not "wing it" or "improvise" when it comes to practicing the project management profession. Instead, one should practice and polish everything as much as possible and then practice some more. This applies to all manner of work including presentations or creating processes or even writing articles; spending the extra time to do the proper research and preparation will pay off in the long run. There is no such thing as too much practice.
Never Stop Learning
It is important to keep learning, and this does not just apply to earning PDUs for certification. The world we live in is always changing and a project manager must stay on top of his project management skills. A project manager must also have a good grasp of the industry they work in whether they have practical experience in it or not. Technology and best practices are constantly in flux, and the project manager who does not keep up will soon be replaced by someone who does keep up. It is vital for the mind to stay sharp and learning new things or refreshing old skills is the best way to do that.