Role of the Project Manager | By Duncan Haughey | Read time minutes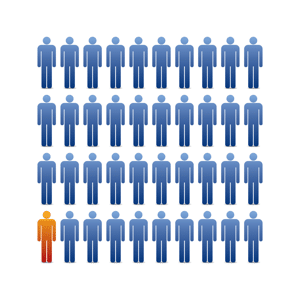 First, there is no easy one-line answer or formula to becoming a project manager. This article will explore how aspiring project managers can exploit existing opportunities. I'll look at how they can give themselves the best chance to enter the project management profession and ultimately become a project manager.
Many articles on the subject explore the need for experience, certification and skills. This article will look at the problem from a different angle - the accidental project manager.
This well-known quote from Colin Bentley, author of multiple project management books, suggests many businesses are struggling to deliver projects well.
When looking back on my career, I often got to run great projects because I was in the right place at the right time. On other occasions, the person engaging me had little idea of running projects but didn't like to admit it. They were desperate for help.
Although less prevalent since the rise of project management certifications, I've seen plenty of projects delivered not through sound project management practice but by personal heroics, overtime and sheer bloody-minded endeavour. The project team ended up exhausted, demoralised and flicking through the positions vacant pages in the trade press.
So, where am I going with this? Don't assume all projects run flawlessly, managed by seasoned project managers, faithfully following PRINCE2, Scrum, Six Sigma or another methodology. Senior executives are looking for people to run their projects now. You need to seek them out, convince them you have the skills they need and take on the challenge. There are opportunities if you look for them.
Look for any opportunity you can. Many accidental project managers fell into the project management profession to fill a need. Sometimes lazy executives take the easy way out and engage the first competent person standing before them.
So, what can you do to help increase your chances of becoming an accidental project manager?
Get that all-important certification. It doesn't matter which one, as likely the person engaging you will not know their PRINCE2 from Six Sigma from Scrum. They'll take comfort in the fact you are certified.
Prepare an elevator speech to convince any executive that you can manage projects effectively.
Actively seek opportunities where you work to ask questions around the water-cooler. What projects are coming up? Are we recruiting project managers? Who's off sick?
When an opportunity arises, pull out all the stops. Manage the project to a successful conclusion, using a proven methodology.
What you don't know about the business you work in may surprise you. Often new projects arise, and I get asked whether I know anyone to manage them. If someone had asked about opportunities at that moment, the role of the project manager would likely have been theirs.
Many people have fallen into project management to fill a gap and find a career. Please don't neglect your studies and skills development, but equally, don't wait for opportunities to present themselves. Actively seek out opportunities and maximise your chance of becoming an accidental project manager.
---
Recommended read: So You Want to Be a Project Manager, by Diane Ellis.