Role of the Project Manager | By Brad Egeland | Read time minutes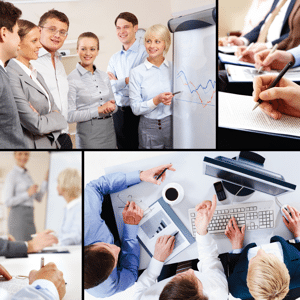 No one wants to be one of those people. You know who I'm talking about - the time-wasters who seem to call meetings just to hear themselves talk out loud; like a committee trying to form another committee. And if you are like me - one who hates the long-winded chitchat at the water cooler - then you aren't a fan of these types of meetings either.
Most meetings are boring, semi-productive, and often held to promote self-serving purposes of the person who called the meeting. And how many times have you sat down at a meeting and find out it's about when to meet?!? Don't be that person. What you want to be - a highly productive project manager who makes those around you more productive as well - is the kind of person that runs efficient, effective, and productive meetings.
What I want to discuss in this two part series are my seven rules for planning and conducting meaningful project meetings - the ones that will actually help you better manage your projects and inform attendees with what you hope to give them, such as assignments, updates, status overviews, and information on issues that matter to them. Following these rules can help make meetings more productive, organised, and enjoyable for those attending. And you won't be labeled as the 'boring meeting person', too.
#1: The Agenda
Send everyone an agenda via email. It should be any anticipated action point that you need to specifically address to attendees. That way, no one is caught off guard when you call on them, and people can come prepared to provide meaningful project updates. You don't want to end up having an unproductive session that requires you to call yet another meeting just to get the information you really need.
#2: Be on Time
Your attendance and participation level will be better if people know you have a reputation for getting right to business on time and that your meetings don't run on forever. Start on time, be productive, and end it within the prescribed time frame.
#3: Let Them Go
When the meeting is over, close it out with a brief verbal summary of action items and let everyone know when you plan to meet again. And then, end the meeting. Save the idle chatter for the desk or water cooler - you don't want to be the guy with a reputation for wasting everyone's time.
We have covered three of my seven key points for running the most productive meetings possible. In Part 2 of this series, we will look at the final four concepts: focus on who is there, not who came in late; stay on track and on topic; cancel as a last resort; and be meaningful and purposeful in your meeting follow-up.