Role of the Project Manager | By Brad Egeland | Read time minutes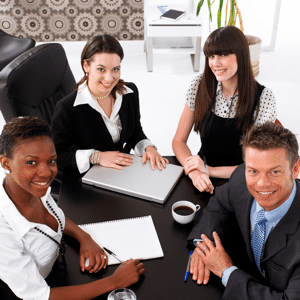 In Part 1 of this two-part series on running highly effective and productive project meetings, we discussed the first three of my seven key concepts. Those included creating an agenda, starting and finishing on time, and ending a meeting when it is done.
Now let's look at the final four key concepts for highly productive project meetings.
#4: Don't Repeat Yourself
Avoid rehashing everything for people who come or call in late. If you have to update someone on a key point that has already been discussed in their absence, do so quickly. Moreover, if late arrivals missed their time to discuss their specific tasks, then move them to the end of the line: get back to them after you've gone through the rest of the team. If you have a reputation for being on time with your meetings - something that is, unfortunately, rare these days - then, hopefully, you won't have too many problems with people arriving or calling in late.
#5: Focus on the Purpose of the Meeting
Don't let your project meeting turn into a forum for a few members to hash out detailed design discussions. Those need to occur in another meeting. Try to recognise when the side discussions start to get out of hand, and ask those individuals to call a separate meeting to discuss other topics.
#6: Cancel - but Only if Necessary
If you've set up a meeting but there's nothing new to discuss, or if what you were going to discuss has not happened yet or doesn't make the meeting a necessity like you had first planned, then cancel it. On the flip side, be careful not to do this too often. Otherwise, people will come to expect your scheduled meetings to not happen, and they will either come unprepared or not come at all. I can go either way on this topic. I am a fan of never, ever cancelling a meeting for this very reason…but I do understand the need to not be labeled as a time-waster.
#7: Follow-up to Ensure Clarity
Follow up with a status summary of what was discussed, decisions that were made, action items that were assigned, when things are due, and when the next meeting will be held. Send the summary out via email after the meeting and ask attendees to respond if they see anything incorrect or feel that anything should be added. It is also an option to send out a revised project schedule or an email with a link to view it within your project management collaboration tool. That way, you've essentially documented that everyone is on the same page.
Summary
The bottom line is this: how we plan for, execute, and follow-up on our meetings can say a lot about us professionally. In fact, if you are in a leadership position - and all project managers are - then your ability to run good, productive, meaningful meetings without wasting people's time is huge. You can actually quickly create a very positive - or negative - professional reputation based on your "meeting" management ability. Get it right, and you will get the right information to the right people in your meeting every time, and you will be a better leader and project manager for it.