Role of the Project Manager | By Brad Egeland | Read time minutes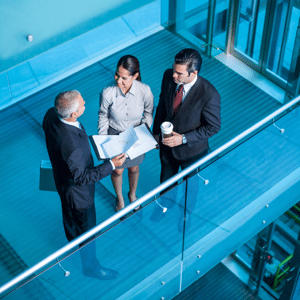 In Part 1 of this two-part series, we discussed keeping top management informed of your project's status by considering the PM or PMO infrastructure as well as if and why they would need to be informed. We will continue this discussion by considering what to report to them - without overloading them with unnecessary information (thus doing more harm than good) - and how often they should receive it.
What to Report?
What should your report contain, and how long should it be? The report to management should convey only the information they need to know about your project (e.g. there is no need to list the details of an earlier delay that was absorbed later). I suggest limiting the report to include only the following:
A very brief description of the project and its final deadline
Current status (schedule and budget)
Explanations where needed, especially of time and money variances
Expectations for the near future - completion of the project compared to deadline
Both schedule and budget status can be kept to one page or a series of bullets with any necessary explanation. For example, you might want to include the budget variance report form, in which only major variances are accompanied by explanations, or a Gantt chart project schedule, which gives an excellent summary of your schedule.
If your project is on schedule and within budget, the entire report may be relatively short - a good sign that things are going well. If there are issues and further explanation is required, try to identify the problems in terms of likely solutions. What can the person receiving the report do to help you overcome the problem? Anything other than action-oriented comments is not productive.
Note: A critical point to remember concerning your report to management: Missing a promised deadline is not always a disaster (in fact, in some situations, management accepts delays as normal). What is a disaster, though, is failing to disclose the delay in advance. Your report should be as accurate and as complete as possible, even if it contains bad news.
How Often Should We Report?
I firmly believe in weekly status calls and weekly reporting, and the same would be true for any high-level reporting or discussions with your executive management or senior stakeholders. If you go beyond the weekly status update, you tend to lose your audience. If they have to go back and get up to speed on what you're referring to because too much time has passed, then they won't read it, and you would be doing this work for nothing. Stick to weekly updates - it's a recipe for success in my book.
Summary
There are stakeholders out there on every project who may only want to know when the project is over and how it went. However, I prefer to make them make that call rather than to give them any reason to be concerned and come to me or my senior management with questions. That's why I'm a firm believer in keeping everyone informed at some level. It is not necessary to give all the detail to everyone - only a select few need the real down-and-dirty detail on the project on a daily or weekly basis, but I like to give status updates to everyone and let them tell me later if they want out of the loop. That way, no one has any excuse for not knowing or being involved, and I can reach out to any of them for a critical need and know that they have at least some idea of what's going on.