Role of the Project Manager | By Kenneth Darter | Read time minutes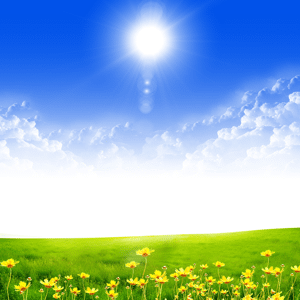 Plenty of people in this world are more than happy to tell you about all the things that are going wrong or that will go wrong. Project management is no exception.
For every project that is executed, there will be a host of people involved who will spend all their time talking about why it will not be successful. How everything will go wrong before the project is over.
A project manager should not fall into this pessimistic attitude, though.
The project manager should be able to envision success and clarify how the team will finish the project successfully (however success might be defined).
Realism Versus Pessimism
There's a big difference between realism and pessimism.
The realist understands that not everything will always work out for the best, but sometimes things do work out. The pessimist, on the other hand, assumes that everything will always work out for the worst.
The realist will approach a problem with the expectation that there is a viable solution out there somewhere. That resolution may or may not make everyone happy. But there is a way to resolve the problem.
A pessimist, though, will probably approach a problem halfheartedly. Why? Pessimists know beyond a shadow of a doubt that nothing they do will make any difference.
When you're a pessimist, the project you're working on seems impossible. Nothing you do can improve the situation, right? But how, then, do you find blue skies? You don't. Pessimism will get you nowhere. Fast.
Want to find blue skies? Find the realistic outlook that you can deal with - and execute it. Be a realistic optimist.
Staying True to The Course
Realism or optimism aren't going to be enough to finish the project, though. You need to learn to stay the course.
The pessimist has a tendency to give up too easily. The optimist may not try very hard. Everything will magically work out in the end.
The project managers who consistently deliver results? They stay the course.
Learn to set an objective in your sights. Work toward that goal until you finish. Work on a problem or issue until it's resolved. That's the key to managing projects. Stay the course.
Then you'll finally get to a point where you can see the blue skies.
The Silver Lining
Part of looking for blue skies is learning to see the silver lining on the clouds that darken your day. While it may seem difficult in the moment, step back. Take the long view.
Problems are not always the end of the world. But the silver lining may not be entirely obvious until you work through the issue.
There will always be problems and issues with any project you work on. You cannot, however, spend all of your time running from fire to fire. Instead, spend some time stepping back. Survey how far you have come. Examine what you have accomplished.
Sometimes it's just a matter of changing your perspective.
After all, if there were no issues during a project, then anyone could manage the project. It takes a determined project manager with a positive outlook to work through the problems and get to the blue skies that promise clear sailing.