Role of the Project Manager | By Brad Egeland | Read time minutes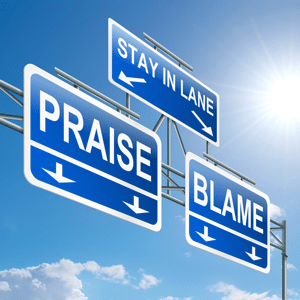 This is a big one. Project managers have a lot of responsibility, a lot of power, a lot of clout, and a lot of control on any given project. At least, they should, and hopefully, they do in project management infrastructures that are properly set up and have the right idea about allowing their project managers the freedom to do their jobs well. Micromanaging PMO directors have no place in this world, and thankfully, they don't last long in 'good' PM infrastructures.
With this power comes the responsibility to use it wisely. It's like parenting a small child. My very wise wife, who has more child development knowledge in her little pinky than I have in my entire being, always says, For every one correction, hand out eight praises. I fully believe that translates well to our project team environments, not that our employees are like small children…not at all. However, we all need more praise than correction. If we need constant correction, then we probably already reached our position of incompetence and should probably just be replaced.
Manage and Motivate - Not Dictate
Manage the team and its activities in meetings by communicating, supporting, and helping with decisions (but not making decisions for people who can make them for themselves).
A big challenge for every project manager is figuring out how much freedom to give to their project team members. Too much can get you into trouble, as can too little. Depending on the team it can be a fine line. There is no question that there are those inexperienced team members who need tight reins. Everyone has to start somewhere. Moreover, most project managers have made the mistake of giving one of those inexperienced team members too much responsibility. We live; we learn. Yes, tighter parameters and lots of checking in are necessary for inexperienced resources. However, that approach will never fly with your more skilled, experienced, entrepreneurial and creative project team members--and that hopefully sums up most of those individuals that are managed. These individuals need a wider area to run in, with more freedom and less checking. Manage these people by the results they get--not how they get them. Look out for differences in personality and working styles within your team. Misunderstanding personal styles can get in the way of team cooperation. Your role here is to enable action and translate details and information for the team. Face to face meetings, when you can bring team members together, are the best way to avoid issues and relationships becoming personalised and emotional. Communicate progress and successes regularly. Give the people on your team the praise they deserve, especially when someone higher up expresses satisfaction. Don't keep it for yourself. This doesn't work for blame, though—that, you must take on yourself. As a project manager, any problem always ultimately comes down to you. Use empathy and conflict-handling techniques, and also look out for signs of stress and manage it accordingly. A happy, positive team with a basic plan will outperform a miserable team with a brilliant plan every time.
Summary
In a nutshell: we manage our team well, but we let them do their jobs. Just because they aren't our direct employees doesn't mean we shouldn't be praising their efforts and rewarding their good behaviour. From experience, I know they are more likely to hear praise and get it regularly from us—their project leaders—rather than their direct supervisors. And we must be good—or at least get good very quickly—at knowing which project resources need more direction than others. Spending too much time throughout the engagement holding team members' hands will seriously limit our ability to perform our own jobs well.