Role of the Project Manager | By Jacqueline Geddes | Read time minutes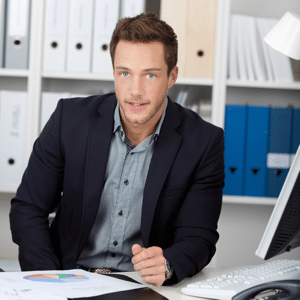 With the increased attention given to "leadership" in today's business community, one could argue for the simple substitution of the expression project management with project leadership. Rightly so, since in some literature, the role of leader or manager is used interchangeably. Yukl (2006) uses the terms leader, manager and boss interchangeably to indicate people who are in positions in which they are expected to perform the role of leadership. Leadership in this context is used loosely to cover management as well.
In order to answer this question adequately, we look at some definitions of leadership and management. Maxwell (2005) in his book The 360 Degree Leader provided one of the simplest and profound explanations of the distinction between a manager and a leader. He stated that managers work with processes and leaders work with people. Kotter (2003) goes further; he states that managing complexity involves planning, budgeting, organising, staffing, controlling and problem solving, whereas leadership involves setting direction, aligning people, motivating and inspiring. Kotter describes leadership and management as two distinctly different complimentary systems of actions, each having their own characteristics and functions. Both are necessary for the changing and complex business environment.
Based on these definitions one could argue that management is distinctly different from leadership. Leadership is necessary to initiate change, innovate and create new products, systems and services. Leadership also involves motivating people to become change agents, risk-takers and innovators. Management, on the other hand, involves ensuring that processes work effectively.
The Project Management Body of Knowledge (PMBOK) Guide, third edition compiled by the Project Management Institute, defines five process groups: Initiating, Planning, Executing, Monitoring and Controlling, and Closing. In all, PMBOK describes 44 processes of Project Management that hardly focuses on the essential aspect of leadership.
This does not mean that Project Managers should not be leaders; on the contrary, to make a good project manager, one must be a good leader. The PMBOK is silent on the areas of leading people and focuses more on managing processes; however, the ability to motivate others to their maximum potential is crucial for effective leadership of projects.
To use the expressions project management and project leadership interchangeably is incorrect, confusing and often misleads project managers into thinking that their roles are only to manage the processes of the projects to its completion. In turn, many project managers therefore neglect their even greater leadership responsibilities, defined by Kotter as setting direction, aligning people, motivating, and inspiring their team members.
A project manager can invest in the most expensive, efficient project management toolset ever created to make the process run smoother. Without leadership skills, meeting project initiatives and objectives can often prove to be a futile effort. So ask yourself, are you a project manager or a project leader? Why not be both?
---
References
Leadership in Organisations (6th edition). Yukl, G. (2006)
Upper Saddle River: Pearson (p7). Kotter, J. (2003)
Business Leadership: A Jossey-Bass reader. San Francisco: Jossey-Bass Maxwell, J.C. (2005)
The 360 Degree Leader: Developing Your Influence from Anywhere in the Organisation. Thomas Nelson Inc, Nashville, TN
---
Management Consultant, Jacqueline A.M. Geddes has over 20 years consulting experience and provides on-site consulting advice, training and coaching.
---
Recommended read: The Role of the Project Manager by Duncan Haughey.