Role of the Project Manager | By Great Project Management | Read time minutes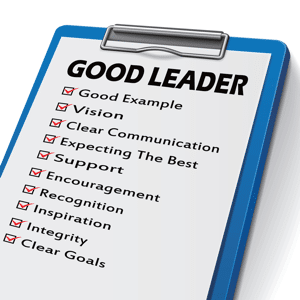 More and more in today's environment Project Managers are being judged on how well they operate within, and adhere, to standard practices and disciplines. This is all very well, but let us stand back and think for a moment.
If I were to challenge any one of you to think of someone you respect, who consistently delivers projects on time, who always gets called on when things get tough. I am sure that you could name that person without knowing how well they work within the practices and disciplines of your company. Why is that?
I suggest it is because what you can see is the skills they have and the attitudes and behaviour they display and I would imagine the person you picked will excel in the following areas:
Leadership
Communication
Tenacity
Focus
Motivation
Inspiration
Action
Energy
Compare that list with project managers that are being measured against:
Methodology
Process
Project Plans
Reporting
Project meetings
Software skills
How do we improve our standing as a project manager, yes of course the things in the second list need to be in place, but they are tools of the trade and do not necessarily make a good project manager. What we need to develop is good project leadership not simple the ability to follow a set of project management guidelines. Take ownership, lead the project, do not simply be a reporter of how the project is progressing and let the project end up controlling you.
Success boils down to the character and talent of the person leading the project over and above the mechanisms used to deliver the project.
This mismatch between what so many people believe to be important and what really works continues when recruiting. Too many times the advertisement asks for project managers with specific technical experience, who have consistently delivered quality systems, who really understand processes and often now, they must be accredited, e.g. PRINCE2 within the UK.
When recruiting would it not be better to look for:
Scars

What is the biggest mistake they have made, if they say none well sorry but I suspect they are not who you are looking for.

Communication

Forget the project, how do they come across as an individual, are they looking directly at you when they speak, are they confident, have they truly heard what you have said and responded appropriately, is their head high?

Challenging Thinkers

Never mind we do it that way because that's the way it has always been done, you need the person who finds ways of improving on existing processes, even better sometimes, the person who turns them on their head.
It is a universal truth that project managers will always get the blame when a project fails, no matter what excuses there are and how unfair it seems. Let's turn this round be becoming leaders instead of managers and by taking control and the responsibility to do what needs to be done to ensure the project gets delivered.