Role of the Project Manager | By Brad Egeland | Read time minutes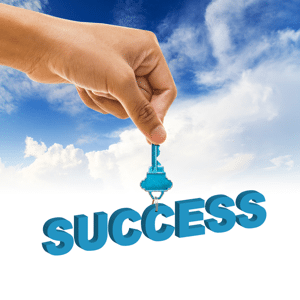 In Part 2 of this three part series on my list - from experience of ten key project issues to be avoided - I covered items five through seven. (These are in no particular order of importance…all can have significantly adverse impacts on project success.) The list of seven covered so far is as follows:
Poorly defined project goals
A project team that is not cohesive
Uncooperative managers whose resources are assigned to your team
Missed deadlines and final-project deployment dates
Managing departments does not = managing projects
$$ overruns from unrealistic budget expectations
Scope changes from senior management
Let's conclude this series by discussing items eight through ten on my list:
#8: Poor Communication With Senior Management During the Engagement
How do you handle the problem of poor communication with your senior management members? Even when you make the effort to keep the lines of communication open, management may simply fail to keep you up to date on priorities.
While you cannot force top management personnel to improve their communication skills, you can always do your best to present status reports, ask for continuing definitions, and convey information to the top - even if your only avenue is the interoffice memo. If you can't even get an executive to take time for a brief meeting, chances are your communication link will suffer. You may find that management does not respond to your requests or suggestions, fails to confirm project goals, and offers little support; but when the project is completed, you are told, "this is not what we wanted."
In most cases, management wants to support you and will try to maintain morale. Therefore, even though the problems seem formidable, if you make an effort to communicate, they can usually be resolved -- even if you have to train top management in the development of communication skills!
#9: Managing the Schedule Is Proving a Difficult Task.
Coordinating the many ongoing efforts of your team members and successfully completing many different phases within the same limited period may be a struggle. If so, examine the method you are using to develop and control your schedule. You may have to invest more time in developing a detailed network diagram and showing team members how to use it as a control document. Most instances of scheduling control problems are created by a lack of preparation in creating the schedule itself. Your only solution may be to revise your methods of project schedule management. You may have initially developed a schedule that is broken down in such a way that makes it difficult to follow or manage. Revisit and revise as needed.
#10: You Have No Time for the Real PM Oversight
You may find yourself committed so heavily to tasks and supervisory duties (as well as your ongoing departmental responsibilities) that you don't have time to monitor schedules and budgets.
No matter how busy you are, don't overlook the critical importance of overseeing your team. Project management involves several roles - trainer, supervisor, leader, and communicator. But your most important task is to control the project network. You are the organiser, the driving force who ensures that the project succeeds in every respect. Overseeing should be your highest priority. Therefore, don't become so involved in other pressures that you overlook this important fact.
Summary
Of course, these aren't all the issues that can hit our projects, but they are ten of what I consider to be the most common ones we will see on an ongoing basis. Issues like the last one can be avoided altogether if your project team is effective enough to handle full delegation, leaving you to the critical and extremely time-consuming task of just plain managing the project.
What do you find to be your key project issues or common problems that can get in the way of overall success? Do you agree with my list or have others to add? Please feel free to comment and offer your thoughts and suggestions.