Role of the Project Manager | By Brad Egeland | Read time minutes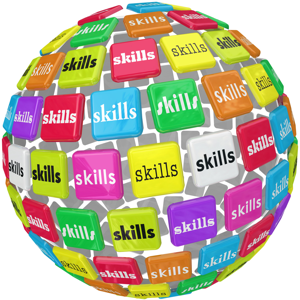 At times I've taken cuts at what I thought are the necessary characteristics of good project managers. And some of those are are probably included in this three part series I am presenting now. But I've never looked at it as 'what are my top 10 soft skills that I think project managers should have in order to succeed more than they fail.' I know that doesn't sound overly ambitious, but when studies show that projects fail more often than succeed, then I think it's a reasonable goal to shoot for.
In part 1 of this three part series on top soft skills for project managers, I'd like to discuss the first three of my list of ten. Please feel free to comment or include other soft skills that you think are necessary for good project management as you are reading and comparing to your own skills and experiences.
Organisation
Organisational skills have to be high up on any project management professional's list. Being organised, being systematic, knowing where important information is stored, who needs it when and even having the skills and knowledge to know how to plan for how, when and where to store it and distribute it is all part of the 'organised' package. Beyond that, the project manager must be organised in his thoughts and processes and understand what's important 'now' rather than constantly trying to multi-task. It's all about succeeding on each important task and moving on to the next…and making sure your team members know what's important and that they are managing their tasks that same way. Getting things done is critical, but not trying to get everything done at once is also critical, and the good project manager has the organisational skills to keep himself, the team and the project on track and focused on the most important tasks today, tomorrow and beyond.
Communication
Communication skills are critical for project managers and many projects simply fall apart and fail because a project manager is weak in this area. Everyone on the team is expecting communication on the project to come from the project manager and the customer is as well. Even the delivery organisation's senior management is expecting this and will be looking to the PM to provide at least high level status and communication throughout the engagement. The PM who is a poor communicator will be misunderstood from time to time and will miscommunicate delegated tasks resulting in the wrong work being performed and the wrong or inaccurate information being disseminated to the team and the customer. This can easily result in missed deadlines, expensive rework and very dissatisfied project customers.
Time Management
Since the project manager must give oversight to his team members' tasks and the customer's assigned tasks as well as be concerned with what he is doing for the project as well as what any outside vendors might be responsible for, time management is going to always be a crucial soft skill that the PM brings to the table. Understanding how his time and everyone's time on the project needs to be managed and how much time tasks should take will go a long way in ensuring that proper task oversight is given to the project. The PM who is a good estimator and can manage the project budget well and hold his team accountable to the effort and time being spent on assigned project tasks will be better able to keep the project budget in line as well. The PM with this skill will be better equipped to stay on top of the hours expended on the project - which ultimately turn into costs against the project budget. The project manager who is a good time manager is usually also a good manager of the project budget and a good manager of resource usage and the resource forecast.
In part 2 we'll look at the next three soft skills in my top 10 for project managers.