Role of the Project Manager | By Brad Egeland | Read time minutes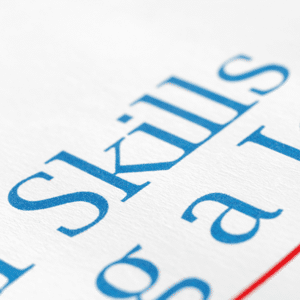 As we reach the final instalment of this three part series on my top 10 soft skills of the project manager, let's look at what's been covered so far. In parts 1 and 2 of this series I presented:
Organisation
Communication
Time Management
Decision-Making
Negotiation
Optimism/Pessimism
Keep in mind this is just my list and I don't claim to have really mastered any or all of these. But my experiences and observations over the course of 20+ years of project management has led me to believe that this list of 10 soft skills are the ones that seem to be the most important to have - or have acquired - in order to be a successful project manager, leader and confident strategiser for your teams, your organisation, and your projects. Let's look now at the final four on my list of ten.
Stubborn/Boldness
Being stubborn is often seen as a negative thing. In terms of project management, I see it as 100% positive. The effective project manager - and leader of any type, for that matter - needs to be bold and be stubborn in their decision-making and direction. A leader who wavers too often is seen as weak and will not be one that the legions will follow. It is very hard to get your project team or your customer to take you seriously as the project leader if you change your mind frequently or seem to have difficulty making bold choices and decisions. Decide - and don't take too long to decide - and move on. Be prepared to back up your decisions and actions.
Resource Management
Project managers often don't have direct hiring/firing oversight and responsibility for their project team members. But that doesn't mean they don't need to be excellent resource managers. Knowing how to help cultivate interests and new skills in what their resources seem to be leaning towards serves two purposes. First, it helps the project team member grow as a skilled and valuable resource to the organisation. Second, it helps the project manager immediately if they find a project team resource who is skilled enough and confident enough to learn something new on the fly and take on additional and unexpected tasks. This can save the project manager - and the project budget - from taking a hit from on-boarding an 'expert' for a short-term need. It's a win-win situation.
Effective project managers need to know how to efficiently use the resources they have for the betterment of the project they are leading. It's good leadership and good business.
Interpersonal
Next up - interpersonal skills. It's a given that you can't crawl in a hole and disappear if you're the project manager tasked with leading teams into productive action. The PM job description should probably read… 'Attention: non-communicators and introverts need not apply'. It's not for the faint of heart and it's certainly not for individuals who have trouble interacting effectively with other individuals. In fact, you're interpersonal skills and ability to affectively communicate and interact with other individuals on the project - the team and all key stakeholders - may be the most important soft skill of my top 10.
Flexibility
Finally, the ability to be flexible is yet another important top 10 skill. It may sound contradictory to the stubborn skill/trait listed early, but not really…you need both. The PM must be steadfast to breed confidence and to ensure that decisions get made so action can happen and the project can move forward. But the PM must be flexible due to the uncertain nature of some of the projects we manage. Change happens…requirements change, new requirements come up, outside vendors have issues, project teams have issues, and customers needs or business processes can change. The project manager who is unable or unwilling to be flexible to some degree during the project is going to experience frequent frustration. Likewise, the PM must be able to manage that flexibility and keep it somewhat in check…there's a time to be flexible and a time not to be - you must recognise the difference.
---
Call for Response
How about our readers? I've listed what I consider my top 10 soft skills for project managers. What are yours? Which ones on my list would you replace and why? Which ones do you struggle with and which ones are your strengths? I'm looking forward to your feedback and discussions. Thank you!