Role of the Project Manager | By Brad Egeland | Read time minutes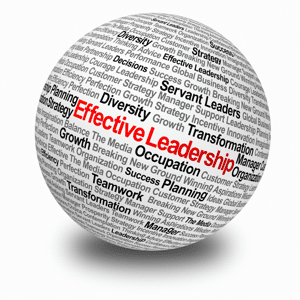 What does it really mean to "lead"? Well, if you've ever led a large project, you know that project leaders do a lot more than plan, organise, control, coordinate, and budget. While such activities are important and must be done, project leadership goes beyond those functions. In other words, leadership involves more than being logical, analytical, and sequential - that is, it's more than simply applying the thought processes originating in the left side of the brain.
A holistic perspective on leadership includes the "people side" of project management, and it embraces the future rather than preserving the status quo. Thus, leadership is dynamic rather than static. It involves looking at the present and determining the steps to move on to some desired future state. Leadership, not surprisingly, requires being results-oriented. By developing a vision and goals, the project leader gives the team a sense of purpose. The leader also helps align people and other resources to focus on achieving results, thereby increasing a project's efficiency and effectiveness. Consequently, the emphasis is on what and why, rather than how. At all times, judgments are based on the big picture, which is the vision.
Leadership Means Embracing Change
Project leadership means constantly asking, "What are we doing? Is this the only way to do it? Can we do it better?" Questioning the status quo is a defining characteristic of leadership. It requires adapting to a constantly changing environment while pursuing the overall vision and goals. This emphasis on change, therefore, requires a willingness to adopt new processes, procedures, and roles if they will more efficiently and effectively help attain the vision. Flexibility and adaptability are two characteristics of good leadership.
Leadership Means Efficient and Effective Communication
Communication is not just giving effective presentations; it is also listening to the "want to hears" and the "need to hears." It requires communicating laterally and vertically in a manner that is open and engenders trust. It means being open and honest at all times-that is, creating an atmosphere of trust, where hidden agendas and dishonesty have no place. All decisions and behaviours are of the highest ethical standards, in order to ensure credibility and trustworthiness up, down, and across the chain of command.
Leadership Means Always Focusing on the Project Goals
Project leadership means keeping the vision in the forefront of everyone's mind by continually asking the question, "How will this help us achieve the project goals and our vision?" That translates to being results-oriented and aligning responses and processes in a focused, disciplined manner.
Leadership Means the Ability to Motivate Those Around You
Contemporary leadership theories and practices emphasise the "people" aspect. Leadership entails active listening techniques, conflict management skills, "reading" people to understand their messages and motives, negotiating through open communication, and "thinking outside the box," all in an effort to attain the vision.
From a motivational perspective, leadership is getting people to perform enthusiastically, confidently, and in a highly committed way. It implies delegating, empowering, coaching, building trust, handling diversity (people from different cultures and disciplines), laying the groundwork for creativity, and facilitating performance.
In Part 2, we will look at a few other concepts that set project leadership apart from the rest of the project team members.