Role of the Project Manager | By Ty Kiisel | Read time minutes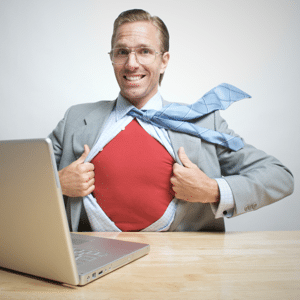 Recently, I've been writing about some of the characteristics that make a great project manager. I don't think anyone disagrees that delivering projects on-time, on budget, and on spec are important. I certainly think they are. That being said, I was thumbing through some old notes last night and found these six leadership attributes. I'm not sure where I stumbled across them originally, but they are leadership skills that can take a good project manager and make them great.
As companies turn to project based work to help make and keep their organisations competitive and profitable, the need for skilled project leaders will continue to increase. Regardless of your particular work management methodology or business project management software, do you take time to foster the following skills and attributes?
The gift of foresight. I'm not suggesting that membership in the Psychic Friends Network is required, but being able to look down the road and make some reasonable predictions based upon practical assumptions is an important skill.
Organisation. I don't think this needs much explanation. Keeping information, schedules and team members organised is critical. Fortunately, most project managers I know are very organised and detail-oriented people.
The ability to lead. Although there are some people who are natural leaders, basic leadership skills can be learned, practiced and improved. You might not read about it in the PMBOK, but there are mentors, leadership training and books you can read if an honest evaluation of your leadership skills finds you lacking. Leadership and people skills are, at the very least, as important as methodology and tracking tools.
Exceptional communication skills. It's important to be able to communicate with everyone involved in the project from peers, to team members and stakeholders. Everyone needs different information couched in different terms. This is a skill that is vital to a project manager's success.
Pragmatism. A pragmatic approach to problem-solving is a skill that is essential for a discipline that faces the regular adjustments and changes that face project managers.
Empathy. In order to lead people, you need to understand them and what motivates them. Everyone is different and a one-size-fits-all approach to leadership is seldom the most successful approach. I'm not suggesting that project managers need to get all "touchie-feelie" and start tearing up in romantic comedies (not that there's anything wrong with that), but the old saw about "…walking in another man's shoes," might apply here.
It's not a secret that in my humble opinion, like any good leader, great project managers understand that successfully leading people is half the battle to successfully managing a project.
---
Recommended read: The Role of the Project Manager by Duncan Haughey.