Role of the Project Manager | By Brad Egeland | Read time minutes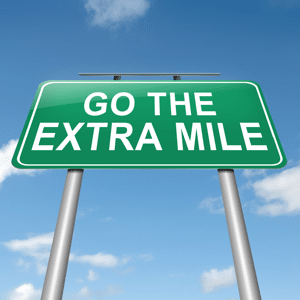 As projects begin, expectations on both sides are high as everything is fresh, new, and perfect. Pessimists can say that there's nowhere to go but down. In reality, it's a perfect situation with customers starting off excited about the project at hand and all you have to do is keep them that way. Ok, that's easier said than done.
There are many roles the project manager will play…communicator, manager, reporter, decision maker, risk taker, and negotiator are a few of those roles. These roles are a few of the expectations that are laid on the project manager as a project engagement gets underway. I've found – from the customer's point of view – that there are a few basic and specific expectations that the project customer has of the project manager as he embarks on leading their project on the path toward success. These are:
Frequent Communication
No project client gains comfortable feelings about how is project is going from a project manager who isn't communicating. It's the same reason many companies and managers are reluctant to allow virtual teams and remote workers - they feel that if they don't see them work or aren't hearing enough from them about their work then they likely aren't doing enough work. We know that for true professionals who work productively and efficiently that simply isn't the case…but we've all heard the saying "Out of sight, out of mind." It's basically the same principle.
Availability at All Times
Ok, this one is unrealistic because you have many things on your plate - for this project for this customer and for all the other projects you are running. But, as much as possible, you want your project customer to think they are your only client - or at least they are the one you care about the most. So, as much as reasonably possible, you want to give them almost 24/7 availability. At least let them feel that way.
Good Status Reporting
No customer should be left out in the cold in terms of status reporting. A good, clear, up to date, and informative status report is critical. Your customer absolutely should expect this of you and your team. And consider the fact that often that weekly status report becomes their means to justify the ongoing viability of the project to their upper management as well. When you produce the status report consider that possibly hundreds of eyes will see it - it will be like publishing it in the New York Times. Make it good.
A Team That Knows What They Are Doing
You and your team are consummate professionals assigned to the project to deliver a high quality solution to the project client. That's what the client is expecting for their money on day one. And that's how you need to conduct yourself and ensure that is how your team is acting and performing. Anything less will make the customer uncomfortable and question your ability to rise up and deliver on the project. Keep mistakes, oversights, conflicts and miscommunications to an absolute minimum and you should be able to keep your project client convinced that they are getting their money's worth from you and your team on the project.
Up to Date Project Schedules
Finally, your customer should always be able to expect to receive a revised project schedule every week. Sooner if something critical changes. Never assume the customer doesn't look at that schedule. They may not look at the schedule very often…they probably rely on your great status reporting the most. But that's not your call to make. A project schedule is a bit like a work of art to some project clients. They may not examine it in great detail and they may not fully understand it or correctly interpret it, but it's a nice graphic for them to tape to their office wall and to pass up the chain of command and say, "look what we are accomplishing!"