Role of the Project Manager | By Brad Egeland | Read time minutes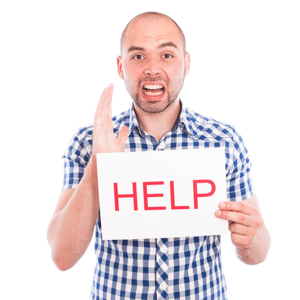 Ever had one of those projects that just doesn't gel well with the rest of your project workload? The customer interaction and neediness level is such that it needs a project manager with a smaller workload. Or the team needs more oversight than you can give at this moment, because you already have four other projects and four other project customers and four other project teams who require your attention and you can't micro manage this team and succeed on the other projects. Or suddenly a given project is experiencing lots of issues and to focus the time you need to on that specific project would surely mean failure on your other engagements.
It's painful to be in these situations, it's unfortunate, and it's never fun to basically admit 'defeat', in a sense, but sometimes we have to raise that white flag and yell, "Help!". And it's ok to do so because, again, it's better to offload what is dragging us down than to lose on everything. If you find yourself in a situation where you need to offload a troublesome, lagging, or otherwise burdening project – as I have found myself on two occasions – I suggest taking the following actions:
Make a Documented Case
First, never take any drastic action without documenting why. Just calling out for help is not going to convince anyone that you're not just trying to lighten your own load and dump an unwanted project. It will make you look like an unprofessional PM. Take time to document where every project on your plate stands at this moment in time and how many hours each is requiring. They key is to show why the one you want to offload needs to go. Think it through…be thorough and you will be able to make a good case to your senior leadership.
Discuss It With Your Team
Next, go to your team and discuss it. You can skip this step if they are the real problem. However, in most cases it isn't the team or even part of the team. Usually it's the project, the scope issues presented by the customer who can't focus on the right solution and keeps changing the requirements on you, or software issues that are making it impossible to move forward. But have a detailed discussion with your team and see if there seems to be any light at the end of the tunnel as you brainstorm with them. If not, then move on to the next step, but don't give them the indication yet that you're looking to offload the project. Because if it's a no-go on shifting it to a new project manager, then your team will question you the rest of the way on the engagement. Wait to tell them when and if it becomes a reality that there will be a change in leadership.
Meet With the PMO Director
Finally, take your analysis, your plan and status, and your notes from your discussion with the team to your PMO director or proper senior leadership individual. Explain the benefits of offloading the project to another project manager who has the time to manage the project through the remainder of its term. Explain how offloading this project will mean a greater likelihood of success for your remaining projects – and be ready to basically "guarantee" that success on your remaining projects, because your PMO director may require such a guarantee to go out on a limb for you like this.
There are more steps to this process…and they involve the team, the customer and key knowledge transfer and on-boarding of your replacement. I'll cover that process in part 2 of this two part series.
---
Recommended read: How to Perform a Project Handover by Duncan Haughey.