Role of the Project Manager | By Brad Egeland | Read time minutes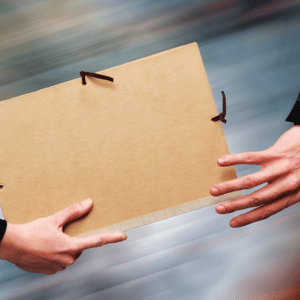 In part 1 of this two part series on how to go about off-loading that troublesome project, customer or team, I discussed the reasons why you would want or need to do so as well and the three step process for making your case internally.
In part 2, I'll look at what must happen next to make the change a reality now that you've taken the leap of faith that this is the best thing for your current project workload and overall success, and not a huge negative mark on your project management career.
Done right, done for the right reasons, and accomplished with the proper amount of proactive justification, you can make this switch look like it's absolutely the best thing that ever happened to the project and the organisation while casting you in a great light. If you do it wrong, you'll look like you're just trying to run from trouble or something you can't handle and you certainly don't want to do that.
So, you've mapped out a plan, the status of all your projects and your reasons for needing to do this, you've talked to your team about the problems with the project and you still feel this is the right move, and you've gone to your PMO director and made your case. Now it's time to move forward with the change. Here's how:
Meet With Your Team Again
You've made your case to the PMO director and received agreement and approval that you can offload the project. Now is the time to meet with your team and explain what is about to happen…and how it is going to happen. Let them know the reasons for the offload - it's basically so you can focus on the projects that you have on your plate and hand this project off to a new project manager who has the available time to spend on something like this that is taking too much of your time and focus due to problems, issues or whatever is ailing it. If the PM comes from a current pool of PMs in the PMO, then it's likely that some or all of the team already knows this individual, but take the time to introduce them anyway.
Work With the New PM on Knowledge Transfer
You and your team will be fully responsible for getting the new project manager up to speed as quickly as possible. Provide the new PM with the statement of work (SOW), the latest budget and resource planning info, all issue and risk management lists, the current project schedule, and the last few (or all, if relevant) status reports so that the incoming project manager can educate themselves on how the project got to where it is today. Of course, do as much verbal knowledge transfer as well because that's where the swiftest - and likely the most informative - transfer of project knowledge will happen.
Take It to the Customer
Finally, go to the customer and explain that a new PM will be taking over the project. I would hesitate to dwell on why or they may feel as though they are a less important client than your other project customers. Focus more on the future, the availability of the new project manager to help drive the project through all the current issues and explain that you'll still be available as needed - however accurate that may be - to assist with issues or to mentor the incoming PM.
Summary
Letting go of a project is never easy. Especially if it's one that you've put your heart and soul into and you've reached this point of utter frustration. You know it's for the best, but it's still hard. Plus, it's difficult to admit you need help…that you need someone to take this load from you. But make the transition smooth by documenting it well and everyone should see that it's best for you and for the project to make this move.
---
Recommended read: How to Perform a Project Handover by Duncan Haughey.