Scope Management | By Brad Egeland | Read time minutes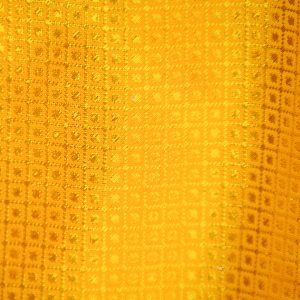 The concept of gold plating on projects usually refers to the process or concept of adding functionality beyond what is covered by the requirements - possibly even beyond what is practical or reasonable for the effort.
Wikipedia defines it as: Continuing to work on a project or task well past the point where the extra effort is worth the value it adds (if any). After having met the requirements, the developer works on further enhancing the product, thinking the customer would be delighted to see additional or more polished features, rather than what was asked for or expected. The customer might be disappointed in the results, and the extra effort by the developer might be futile.
In general, gold plating is considered a negative concept. It often leads to extra, undocumented work that is beyond the current scope of the project and can adversely affect both the budget and timeline for the project…since it is work being performed that is not estimated or planned for. The customer may or may not have asked for it - usually not - but there is no documented change order covering this effort so it's not within the scope of the project and should not be performed.
The Concept of PM Gold Plating
That's the development or project solution perspective of gold plating. What about the project management side? It's not really covered. No one usually says, "Hey, can you expand the project manager's role to include 'x' or 'y'?" No, customers sometimes don't see the full value of the PM in the scope of the project and may regret or object to paying top dollar for many PM hours in the project when they don't see that role as providing 'real work'. I have managed projects in the past with customers who were reluctant to pay for a big PM role on a project with a tight budget. So the thought of gold plating any PM work would be out of the question - if it's something that would be charged to the project. And what would that gold plating be, anyway?
Well, what this really comes down to for the purpose of this article, is ways that the project manager can really add extra value to the project experience for the customer without adding much, if any, expense beyond what was already planned for project oversight and leadership by the PM.
For me, gold plating a project - in terms of my role as PM and what I can do additionally for the project that requires little to no budget or can be slipped into my "other hours" that are non-project related - means focusing on a few things that I can bring to the table that I know the customer wants…but may be beyond normal expectations on any given project…
I will cover my first two in this Part 1 of a two part series:
Follow-up Notes Distributed From Every Status Call
Everyone can and should take their own notes at every status meeting. That's just a given. But it's a great courtesy - and to ensure that everyone is on the same page after the meeting it is a necessity - to distribute the status report with documented notes and updates within 24 hours after the call. Not only does it show the customer you're going the extra mile to document what was discussed in detail and distribute quickly, but it also makes the project manager's job a little easier because you're basically ensuring that you all have common understanding. It's kind of a "speak now or forever hold your peace" situation - you're documenting what was decided from your viewpoint and giving everyone time (usually a day) to respond and correct any inaccuracies. If you receive no responses, then you have your work halfway completed for the next status call.
Bringing Management to the Table
I always tout this as a way to make any project customer feel more important. And it's an easy way for the project manager to show more value as a PM to the customer on the project. Bring the CEO or some member of the organisation's executive management team to a few weekly project status meetings throughout the engagement. Make sure they are up to speed on the project and can actively participate in the discussion (at least minimally), but it's really just for show. And it will definitely make your project client feel like they have one of your more important projects. It works - and it's a much better alternative to having them contact the CEO sometime when they are less than excited about how things are going.
These are my first two of five things I'm suggesting to be done - or that I do or have done - to add value without really expending resources or dollars on the project. In the next instalment, I'll cover my final three…
---
Recommended read: Stop Scope Creep Running Away With Your Project, by Duncan Haughey.