SMART Goals | By Dennis Hocker | Read time minutes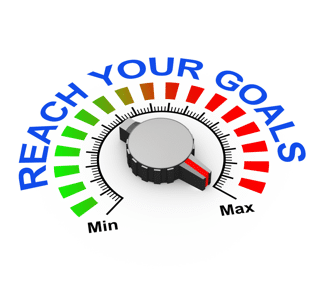 Once a year we reflect on what we had hoped to accomplish in the past year and what we plan to accomplish in the next. Most times we look back and realise that we did not quite measure up to our hopes and dreams. As a business advisor and executive coach I have found that people tend to make the same mistakes when setting goals for both their business and personal lives:
Goals do not support your life or business main purpose. Put another way, the goal is not aligned with what you are trying to accomplish. It has been said that the two most important days in your life are the day you are born and the day you discover why! Make sure your goals support your reason for being.
Lack of continual action. Goals usually die from inactivity. Make sure you take one positive step towards your goals every day. Make it part of your to-do list and schedule time to make it happen.
Lack of commitment. Many times we set a goal because it just seems like it should be completed or someone else thinks we should do it. Think of all those fitness and weight loss goals that start strong and fail by the end of January. It seemed like a good idea but we really were not committed to it.
Goals that do not inspire. Goals should excite you. Plain vanilla goals usually never get off the ground. Set your goals high - goals that have a WOW factor.
Loss of focus. Goals tend to get lost in the mundane issues we face every day. Keep your goals visible. Write them down and post them where you can see them every day. Create a photo album of things that represent your goals. Make it your screen saver or the background on your computer screen. What you see clearly gets accomplished.
Goals are not positively focused. All goals should be written with a positive focus. We are drawn to things positive and repulsed from things negative. Refocus negatively written goals to highlight the positive when they are achieved.
Goals are not SMART. SMART goals are those that are specific, measurable, achievable, relevant, and timely. SMART goals tend to give you a laser focus and keep you on track.
While avoiding these seven mistakes will not guarantee your success, they will greatly improve your results.
Improve your goal setting techniques with a free copy of the SMART Goal worksheet by sending an email to smart@thecoachacademy.com
---
Dr. Dennis Hocker is an internationally recognised expert in helping executive coaches and business advisors better serve their clients.
First published 12/12/2008.
---
Recommended read: How to Drive Project Success Using SMART Goals by Duncan Haughey.