Stakeholder Management | By Brad Egeland | Read time minutes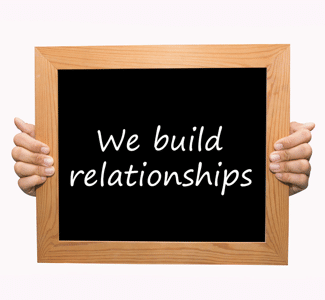 Without a doubt, customer relations is important to our business. Regardless of whether we are independent consultants, work for a startup, or work for an established large corporation, the ways in which we interact with customers are of primary importance. Our customers' approval rating of us (however official or unofficial that may be) is very important to our ability to conduct ongoing business with them, to receive good referrals from them, and possibly even to maintain a good reputation in our industry. Customer relations-both good and bad-can affect numerous aspects of our business. With the proliferation of social media, it has become increasingly important for us to examine our standing in this area, to interact with customers and the user community (if applicable), and to quickly address negative issues that may arise. Social media may prove to be our best friend or our worst enemy.
Whether you find yourself challenged by customer relations or are simply seeking ways to improve your current customer relations, keep in mind the following three things I try to do as I interact with clients and customers, reach out to potential new customers, or manage engagements for current customers:
Step 1: Ask Customers for Feedback on Your Performance
Periodically ask your customers to provide you with feedback about your performance. Tell them that you care about your performance and how it affects them. If they respond with critical remarks, do not become defensive. It is important for you to listen to them. Their critical comments will either encourage you to perform better or will bring you to the realisation that this particular client relationship is not a good fit. Either way, the information the customer provides can be useful.
Step 2: Inquire About the Customers' Needs
Ask customers how they are doing. This provides an excellent opportunity to discover ways to fill a new need a customer may express and can generate a new source of revenue for you. If you perceive a need the customer may have but he or she has not expressed it on his or her own, then you can suggest it. By doing this, I have discovered new services that I can offer. Plus, by discovering one new need from one client that you can fill provides you with a new service to offer the next client. Please trust me on this; my experience has shown it works.
Step 3: Offer to Give Customers Something for Free
It never hurts to give something away. However, do not give away anything big because it may cause you to falter on your ability to deliver to this customer or to other clients. If you give something away for free and it negatively affects your ability to produce, it can affect other aspects of your business. But giving something away, such as free hours of labour, the creation of a new report, a new segment of a SEO service, or free publicity that will help get the customer's product noticed, will go a long way towards maintaining an already good relationship or mending a broken relationship. Make sure to tell the customer you are giving him or her this value-added service for free (however subtly or loudly you do that is up to you), when you present the free gift.
Summary
It is impossible to make everyone happy all the time, but you can certainly do everything within your power to give customers your best performance. Sometimes this means going the extra mile for them so that you stand above their other service providers. You likely will never experience regrets for having done so, and your efforts will never earn you bad press. When it works out the way it should, it will bring you a very long-term, happy relationship with a client who really needs and values your services and appreciates the fact that you care about his or her needs and performing well for him or her.
Questions to consider:
What ways have you found to step up and ensure that your customers know they are important?
What steps have you actively or reactively taken to improve customer relations?
---
Recommended read: What Is Stakeholder Management? by Duncan Haughey.