Team Building | By Andy Trainer | Read time minutes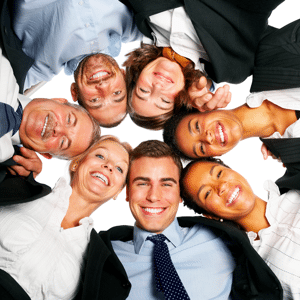 Project management is people management. You depend on the people on your project team to get results, which means they need their fair share of your time and resources. As project management skills and certification get more recognised and regarded in business, expectations get higher. Here's our reminder of how to make sure you get the most from your project team:
Choose the Right Staff
Matching staff to a project doesn't just mean using the same people who get results time and time again. It means really thinking about the needs of each individual project and who can best fulfil them. The person who achieved great things on the last job may not do the same on the next one. Choose your team wisely - and fill any training gaps before the project begins.
Give Them the Big Picture
With larger-scale projects, staff may be brought in to fill small or temporary roles. Make sure that everyone is aware of the big picture, especially the business justification. Letting them know the long-term benefits for them and the organisation is sure to lead to their buy-in.
Have Confidence in the Team
Choosing the right team means you need to keep faith in your own judgement. People are motivated by trust - micro-management shows a lack of trust and therefore means people won't work as hard. Your attitude will rub off on the rest of the team, so you need to set an example of positivity.
Spend Time With the Team
At the same time as giving responsibility and trust, you'll need to work with your team. Of course, you'll need to keep an eye on progress and efficiency, but also to give their efforts the attention they deserve. By working with them, you'll also learn more about what makes them tick - which will help you manage through the positives and negative issues.
Set Targets
Breaking a project into achievable goals is fundamental to project management - and is very compatible with effective people management. Setting targets along the way means people can feel the results of their efforts and stay motivated.
Be a Good Communicator
The most important thing about being a good communicator is awareness. Note different people's preferred methods of communication and try and adapt to these, especially when difficult issues need resolving. Remember to show your appreciation of hard work.
---
Andy Trainer works for UK based Silicon Beach Training; leading providers of Project Management training courses including PRINCE2 Foundation and PRINCE2 Practitioner