Team Building | By Brad Egeland | Read time minutes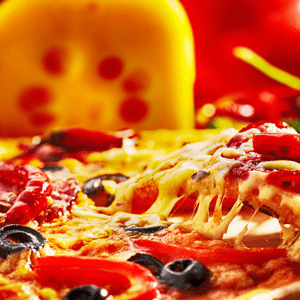 Let's talk about rewards and recognition. We all like it, but in what form? And how far should one go to do so? Formal rewards and recognition? Informal? Pizza party or raise? Ice cream or promotion? And at what level? Completion of a project or good performance on a key task?
No-nonsense Approach
I don't know about most project managers, but I like to think that I'm a fairly no-nonsense manager of employees and project team members. Assign work, be there to support and direct, watch for weaknesses and train or redirect, answer questions, make decisions, help knock down roadblocks and liaison with executive management to get things pushed through. That's much of what I do - and much of what I believe that I am supposed to do - for my employees, for my project staff members, and for my PMO staff team. That's my job…that's what they should be expecting of me.
Now, what about the other stuff? What does everyone think? The pomp and circumstance is not my style. Just as following senior leadership around like a lost puppy hoping for a raise, promotion or reward, tossing out candy recognition is not my style either. I seriously didn't even think about the term brown-nose hard enough to realise what it was referring to (I knew generally what it meant, but figuratively…I hadn't analysed it that far and when I realised a few years ago I was pretty grossed out!).
I've worked alongside project managers who felt the need to hand out frequent 'prize' rewards for just about every project accomplishment much like they give out those 'participation' ribbons in t-ball and pee-wee football. I believe in calling out excellence and recognising it in the organisation - often to the entire organisation and the project customer as well. It's the pizza parties, cake and ice cream socials, and cookie bouquets that you'll probably never see me handing out.
What Do Others Think or Do?
What about our readers? How do you reward your team members for a job well done? I understand that a major celebration like a successful solution deployment at the end of a long project engagement may call for the pizza party - and I've done that. But what about those minor phases along the way that took significant effort, but only got us to the halfway point in the project? I never feel the need to go over the top for those. Likewise, the extra effort that a team member puts in to get a key deliverable out the door is important, but I never feel the need to give him a trophy. Rather, I point out those types of mutation performances during status meetings, phase kickoff meetings and other formal customer gatherings and to the company executives and even the masses in the form of a project update, formal recognition or internal project 'press release.' But have a party to celebrate it? If the project isn't over yet, then it seems premature. I like to get to the finish line before letting too much hype get in the way. I don't want it to be like those football players who start celebrating on the 10-yard line as they're heading for a touchdown only to lose their grip on the football and fumble it before they ever cross the goal line. Somehow I always feel embarrassed for them.
Call for Feedback
How do you celebrate accomplishments for your individual team members? For your team as a whole? And at what stage? During the project? When it's over? And what method do you generally use to recognise and reward?