Time Management | By Caroline Brooks | Read time minutes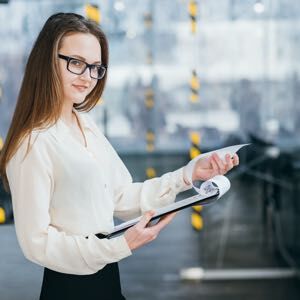 Most people think that highly productive people only work and have no social life. However, these super-productive people know how to keep a balance with everything that they do. If you want to know how to make the most of the time that you have available and achieve your goals, take the following advice. You do not need to burn yourself out in order to get done what you want to do.
They See the End Result Before They Start
Very successful people make sure that they have things planned ahead of time, they make notes of what it is that they need to do the following day, and most importantly, they stick to their plans. They already have their day mapped out before they go to sleep. If you wish to get somewhere, you need to know where it is that you want to be, otherwise there is no way that you will ever reach your desired destination (goal). Productive people give themselves enough time to get things done. They never rush through things. These types of people have a clear focus, but they do not mind taking advice from others, even if they choose not to use the advice.
They Do Not Waste Time on Trivial Things
When productive people go about their days, they focus on what is important in order to complete the task at hand. The fact of the matter is that there will always be enough time to finish what is important to you. If you find yourself watching hours of funny videos and saying that you just do not have time to finish things, you may want to spend less time on trivial pastimes that will not get you anywhere. Nobody is saying that you just have to work all day long, but everything needs to be done in moderation. This is where good time management comes into play. If you have a schedule that you stick with, you will find that you have time for everything that you plan to do.
They Get Organised and Stay Organised
People who are highly productive are always organised and do not tolerate any type of chaos. These types of people might seem as though they are doing more than one thing at a time, when in actual fact, they are getting things done in a timely fashion, with their main priority in mind. The highly productive person enjoys seeing others exceed and do what they can to help them get to the top as well. For them, it is not just about the goal, but having the help they need to get there.
They Have Two Sets of To-do Lists
Many people think that if they have their list, they will be fine, but then find themselves not getting things done despite their good intentions. The trick is to have two lists, one that will contain your mid-term and long-term goals and the other one will contain everything that you need to get done for that particular day. You must be strategic in your thinking.
Productive People Make Technology Easy for Themselves
With most things in today's society moving, or have already moved to smart devices, it makes sense to be smart about what you use and how you use it. Most people convert their documents from word to PDF and the main reason for this is that it is a universal format. There are many different word processors on the market, but not all of them are compatible with each other, which is why, if you have a large group of people you need to send documents to, you should send it in PDF format.
Like with most things in life, success is not given, well not to most, it is earned. If you want to see yourself in this particular bracket of people, you need to step up to the challenge. Nobody is able to achieve your goals for you, only you can do that and there is no better day to start than today! Use this advice to realise your true potential and reach the goals that you see in front of yourself.
---
Caroline Brooks is a copy editor and proofreader working for New Horizons Global Partners – Canada PEO. Caroline has edited and proofread novels, short stories, academic titles, web content, and journal articles. She has a fresh eye for a writer's work. In her evaluation of a piece, she searches for strengths in uncovering errors in grammar, punctuation, and sentence structure. Caroline uses what she learns about a writer's manuscript to assist in transforming the book into a tightly written piece.
---
Recommended video: 4 Habits of Highly Productive People by Project Smart.