Training | By Tony Jacowski | Read time minutes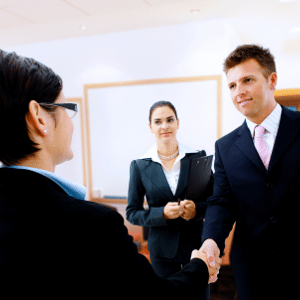 Almost everyone wants to lead and manage their lives according to their own choices. Usually, most people do not discover their latent qualities and abilities until quite late in life. However, when the time comes to choose a career, people often lean towards opting for one that suits their personality. This is why some people find a career in project management ideal for their talents and capabilities. Project management is an art entailing planning, organising, and administering set goals. It requires the orchestration of the various aspects of deadline-based discrete projects.
The Profession
A profession in project management requires working with a team of people; therefore, a successful project manager needs to understand the importance of teamwork, and how to achieve more together. Usually, a project is temporary in nature and requires a one-time effort, in order to create a distinct product or service. This demands various technical skills that can be handled efficiently by a project manager.
Encountering and overcoming challenges is a part of this profession. The basic requirement is to ensure the delivery of a project within defined time limits. The optimised allotment and combination of various inputs to meet the objective of the project is another challenge in this profession. Project managers generally work in various areas, such as computer and information systems management, engineering and management of finance. Initially, they help in the development of the range of the project, and then monitor its progress all the way. Ultimately, they gain vast experience in their field and become consultants, partners or shareholders in project management companies.
Activities Related to Project Management
Project management deals with various kinds of activities that need to be carried out effectively in order to accomplish the work within client specifications. Some of the related activities are as follows:
Planning regarding the set objectives
Analysing and designing of the objectives
Evaluating risk factors involved.
Estimation of resources
Allocating resources
Organisation of work
Acquiring material and human resources
Task distribution
Directing activities
Controlling execution of the project
Tracking and reporting about the progress of the project
Defining products of different projects
Predicting future trends in the project
Skills Required
Efficiency has become key in almost every profession, and cost overruns and delaying of deadlines are not tolerated. Therefore, the requirement for project managers has increased rapidly. They lead and guide the team to co-ordinate complex projects, and accomplish their targets on time, as well as within the budget. Hence, they need certain skills that help them excel in their field of work. They are:
Motivation
Excellent communication skills
Leadership quality
Diplomacy
Awareness
Analytical skills
Decision making ability
Managerial skills
Being methodical
Project Development Stages and the Job of a Project Manager
In order to complete a project, the project manager needs to process it according to its various stages, such as initiation, development, production or execution, closing, and maintenance.
Initiation: This stage helps in determining the nature and possible scope of the development. The job of a project manager includes reviewing of the current operations, conceptualising the design of the operation, and arranging for the equipment required.
Development: This stage deals with the planning and designing of the product that should satisfy the end user, the sponsor of the project, and other business requirements. A project manager needs to supervise all of this.
Execution: It includes the implementation of the design, or concept of plan. Most of the work related to the project is realised at this stage and requires complete attention on the part of a project manager.
Closing And Maintenance: This is an ongoing process, which includes continuation of support of end users, correction of errors, and updating of the software. It incorporates the acceptance of the final project and it's ending, which requires the involvement of a project manager.
A career in project management requires people skills, and the competence to handle projects efficiently. Many large corporations such as banks and insurance companies have also started hiring project managers in order to accomplish their work more effectively. You could have a bright career in project management if you have the ability to initiate work on your own, or delegate it to others.
---
Tony Jacowski is a quality analyst for The MBA Journal. Aveta Solutions - Six Sigma Online www.sixsigmaonline.org offers online Six Sigma training and certification classes for lean Six Sigma, black belts, green belts, and yellow belts.
---
Recommended read: Is Project Management a Good Career Choice? by Duncan Haughey.